Products
Projects
Testimonials
NEWS: ONE A digital showroom
The vision for this platform was to create a tool that could provide press, private and partners with all product and company-related information in one place.
With more than 2000 uploaded images and 500 product-specific data files, we are proud to open the door to our world.
Visiting the platform you will find both lifestyle images, packshots, 2D drawings, datasheets, Lux files etc. All accessible for download or direct sharing.
Haven't signed up yet?
Go directly to ONE A DIGITAL SHOWROOM  and chose whether to join the International or North American showroom.
Once signed in make sure to watch the How to use guide for a complete introduction.
If you have any questions please don't hesitate to contact us at info@onea.dk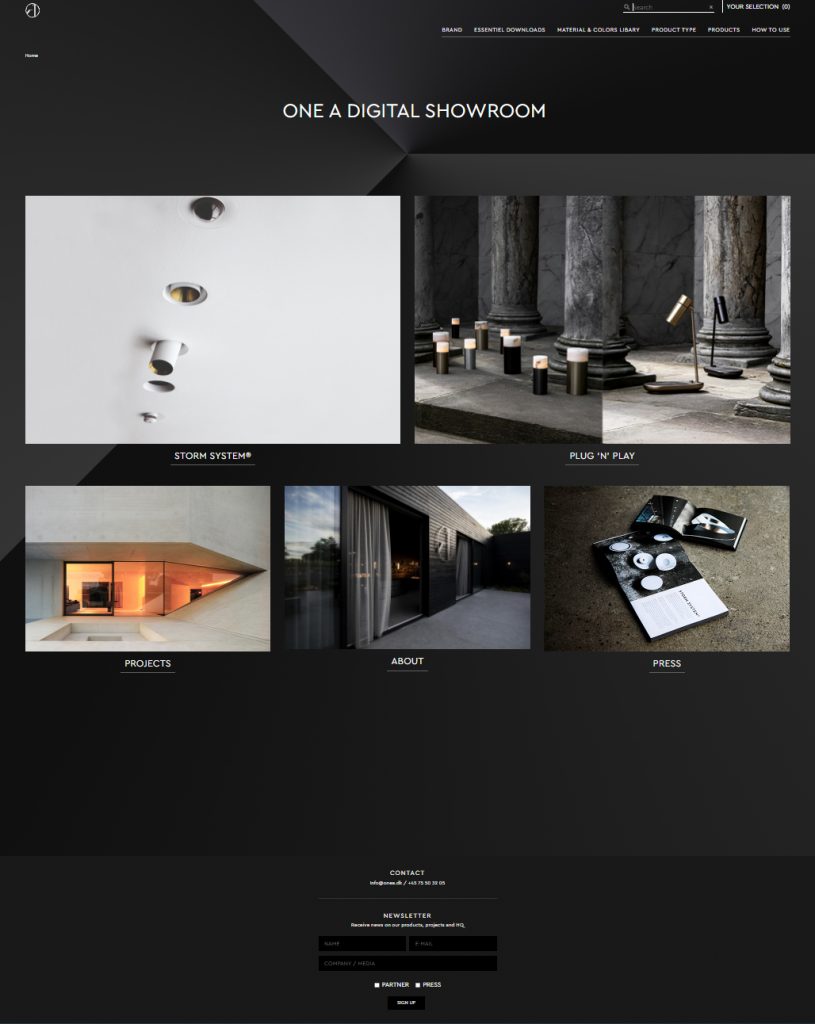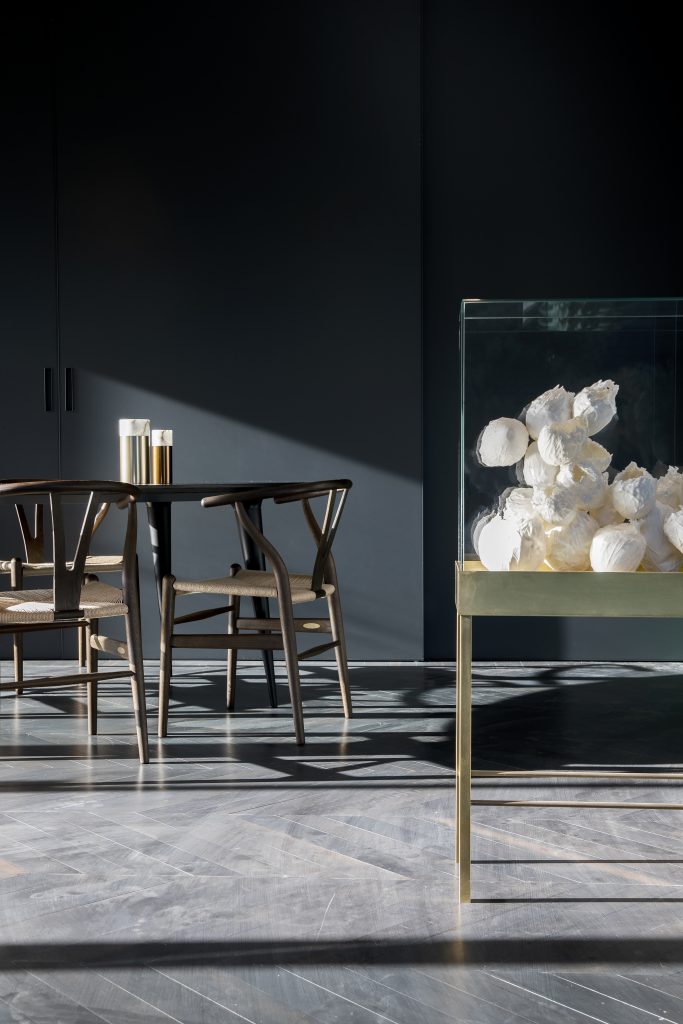 Architectural lighting
ONE A is a Danish company that specializes in architectural lighting design and smart-home technology without compromising the design.
Visual harmony to your home or business
The main purpose for ONE A is to create a perfect merge between minimalistic design aesthetics and smart-home technology to bring visual harmony to your home or business.
Our solutions and award-winning products are primarily used in private luxury residences, office landscapes, yachts, jewellery boutiques and Michelin restaurants and are highly recognized within these lines of businesses.
The first amongst the first
Our ambitions have always been towering, hence choosing not only the first number in the row but also the first letter in our name, ONE A, signaling that we want to be the first amongst the first.
We only use the finest materials of the highest quality in our products, and by paying attention to every detail in the design and production process, we ensure the absolute highest quality in every single architectural lighting design and smart-home product that we offer.
All materials are chosen individually, and each piece is evaluated with extreme care and attention to detail.
All our products are 100% Danish design, and are all assembled at our headquarter in Denmark.
A desire to merge architectural lighting and smart-home technology
ONE A was born in 2008 through a desire to combine architectural lighting design and smart-home technology in an aesthetic and minimalistic unity with a minimum of noise and visibility and made only from the finest materials.
We are here, to create the perfect merge of interior lighting design, architectural lighting fixtures and technology.