Set the mood with great yacht lighting design
One of the most important factors in making you feel comfortable and relaxed while out on the water or just in the harbour of your luxury yacht is having the right lighting. Lighting plays are crucial role when it comes to setting the mood and atmosphere of a space, and this applies especially to luxury yachts.
The right lighting for every occasion
Having both the right and adequate lighting on your yacht lets you enjoy the time you spend on it the most. This applies whether you need lighting for reading, cooking, playing games or just enjoying a relaxing time.
The right yacht lighting design simply makes all these activities more enjoyable.
For instance, dimmable yacht LED lights can be used as ambient lighting to create an exclusive and luxury feeling but can also provide an ideal lighting when you need it, without drawing too much energy from your yacht's batteries.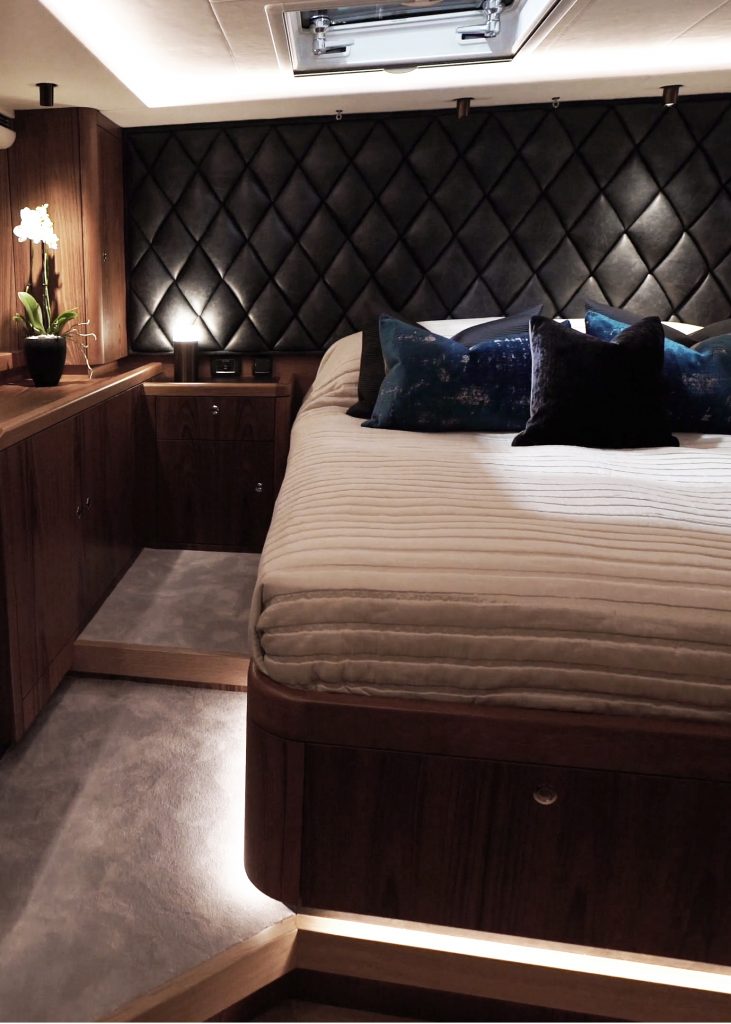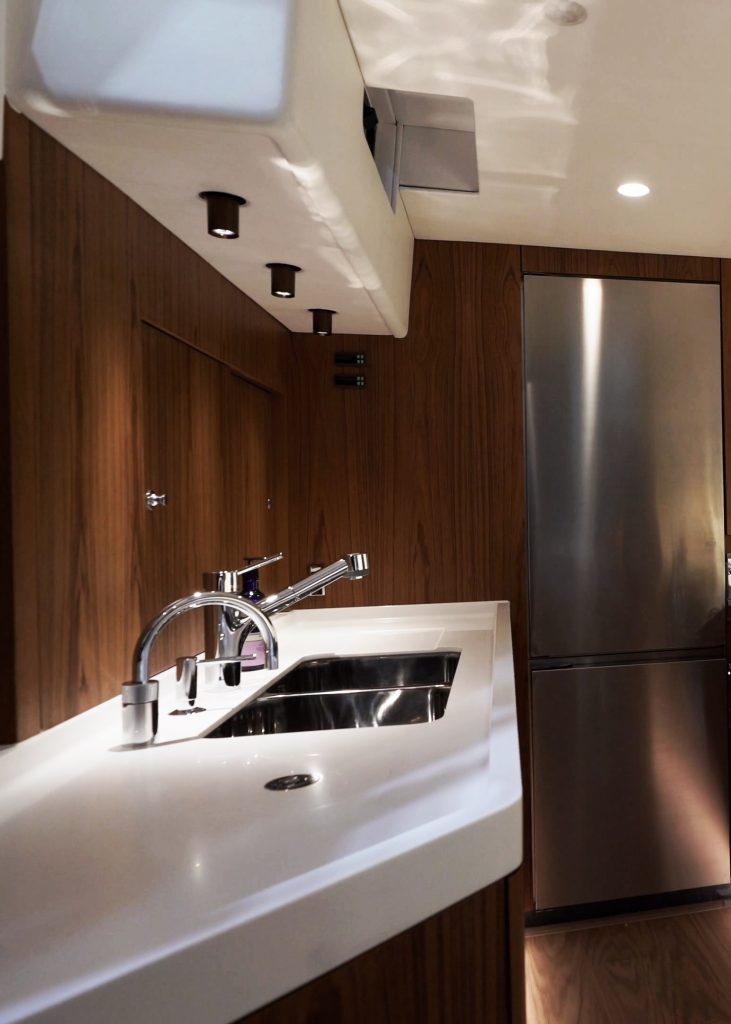 More than JUST lighting
For some, lighting is just a matter of practicality. At ONE A we beg to differ. We believe that lighting is an integral part of the interior. We believe that lighting can enhance, compliment, and emphasise the architectural lighting design of the space.
There are lots of precautions that needs to be taken into consideration when creating the lighting design for a yacht. Therefore, the lighting design of your yacht should not be left for the electricians or contractors to handle. Instead, you should use a specialist such as ONE A.
We also specialize in great lighting design for jewellery boutiques, offices restaurants and other industrial lighting designs.
Adequate lighting provides safety
However, lighting is not all about aesthetics. Lighting should also be functional and flexible. Safety is an important parameter, especially when you are on the sea. Inadequate lighting can jeopardise safety.
Insufficient lighting can make visibility difficult, and too much lighting can be dazzling.
We create intelligent lighting designs, using LED diodes, dimmers, RGB colours, and easy controlling. Combining both functionality and design.
Combining functionality with technology and design
At ONE A, our main objective is to combine functionality with technology and design in a beautiful trinity, complimenting each other and creating something extraordinary.
Our lighting designs are flush, discreet, unique, and exclusive. All our projects are completely customized for the individual customer.
Our yacht lighting fixtures can be used as a general theme throughout the entire yacht, but also to compliment an existing lighting design. Finally, out lighting solutions can be implemented as individual, standalone components.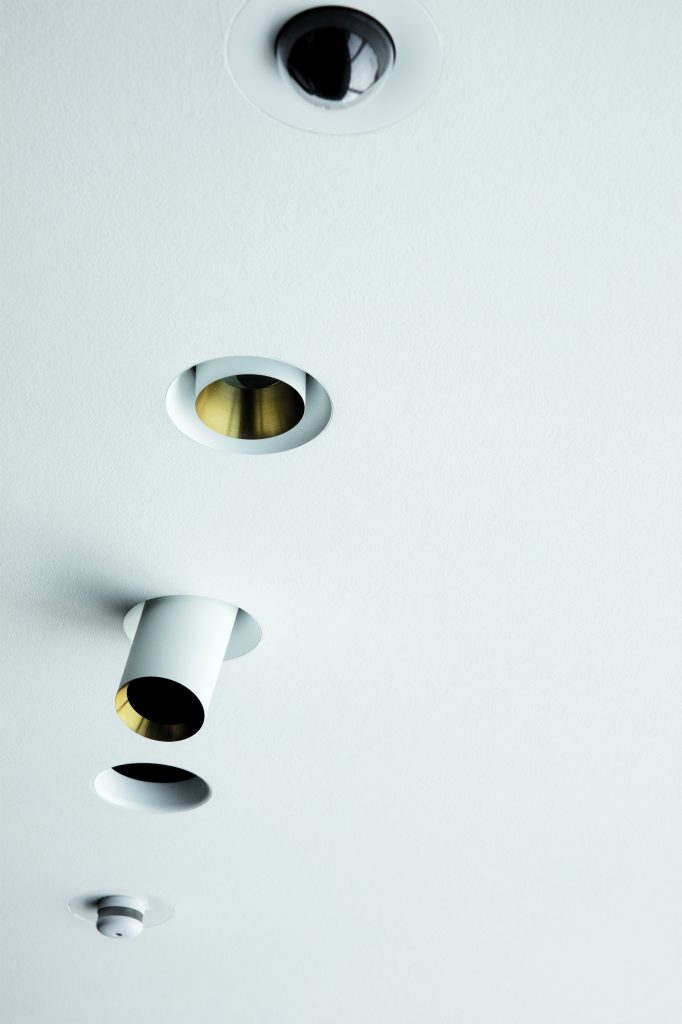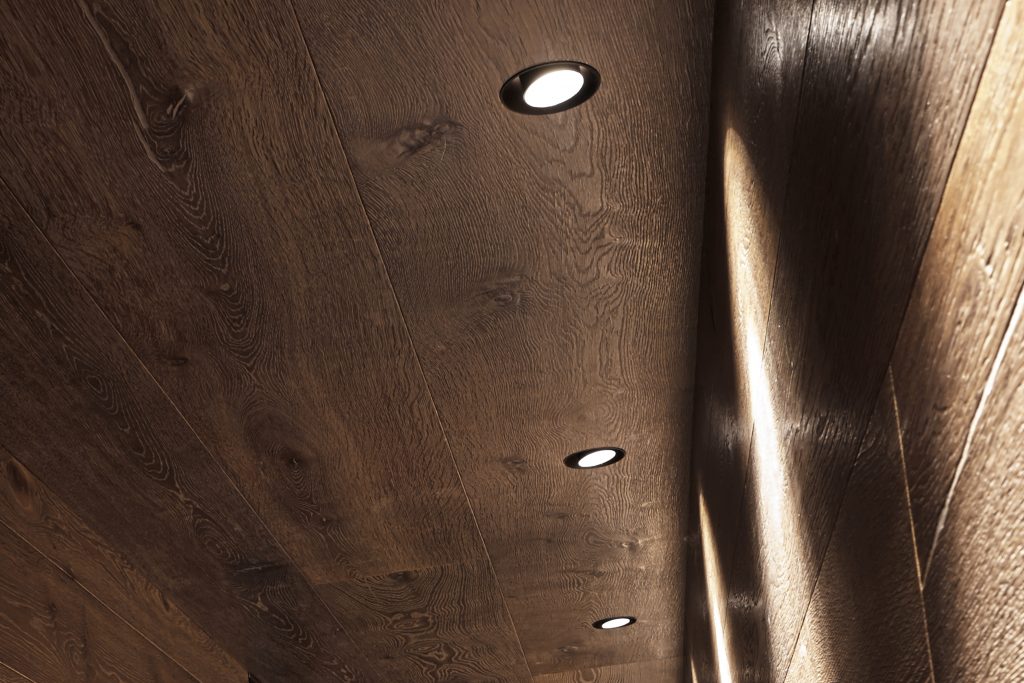 Lighting creates atmosphere
Lighting creates atmosphere and the right lighting design can help bring out the texture and interior finishes of your yacht. It is all about creating an emotional response to the environment.
Lighting can be used to set and control the tone and atmosphere of a space. For instance, the mood in the day is different from the evening and night. Successful lighting design should be flexible and able to adapt and change accordingly to the situation and purpose.
A unique lighting solution for your yacht
We are available as your consultants to help you select and plan the right lighting solution for your unique project.
Whether the need is yacht cabin light, functional lighting, or ambiance and mood lighting, we have the expertise and the solutions to achieve the expression and finish you desire.