Appropriate lighting enhances work environment
Proper lighting generally makes all work tasks easier. Appropriate lighting can reduce eye fatigue, headaches and prevent accidents by increasing visibility. Having poor lighting at your office, on the other hand, can lead to inappropriate working positions, fatigue, and headaches and thereby reducing the productivity and effectiveness of you and your employees. In other words, having quality lighting and the right and appropriate lighting design at your office is crucial for an optimal work environment.
Lighting that adapts
A well thought out office lighting design should adapt to the nature of the work but also to the individual employees. For instance, elderly employees may need more and brighter lighting than their younger co-workers.
At ONE A, we therefore offer high quality dimmable office ceiling lighting as well as dimmable LED office lighting. That way, the lighting adapts to the needs of the individual employee. Moreover, all our lighting designs have a minimalistic and discreet design and does not disturb or distract the workplace.
Find inspiration for office lighting ideas right here.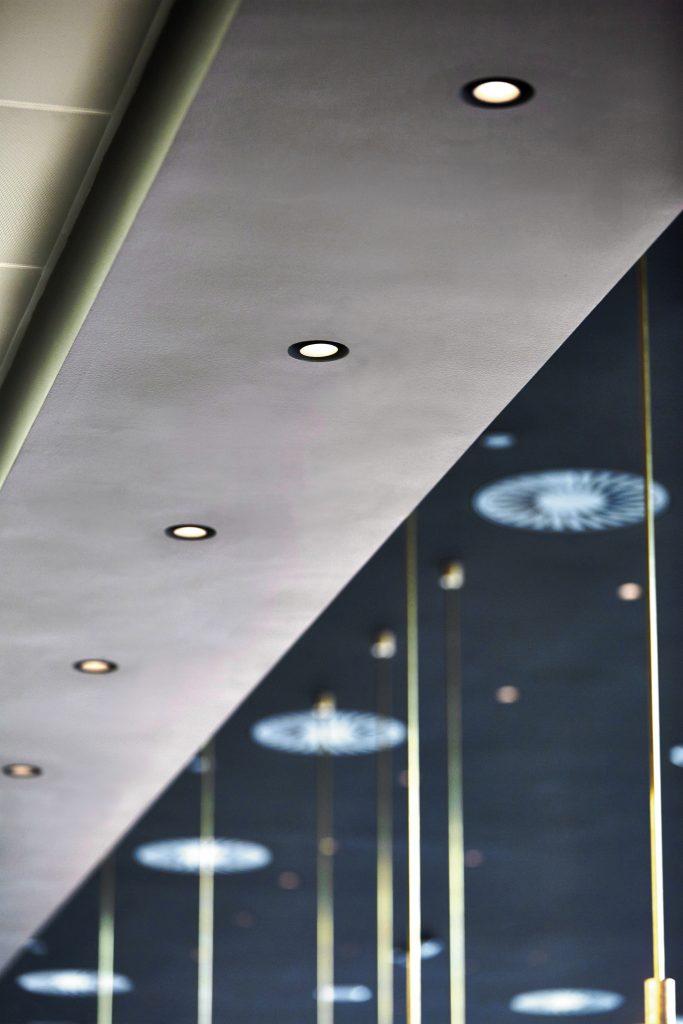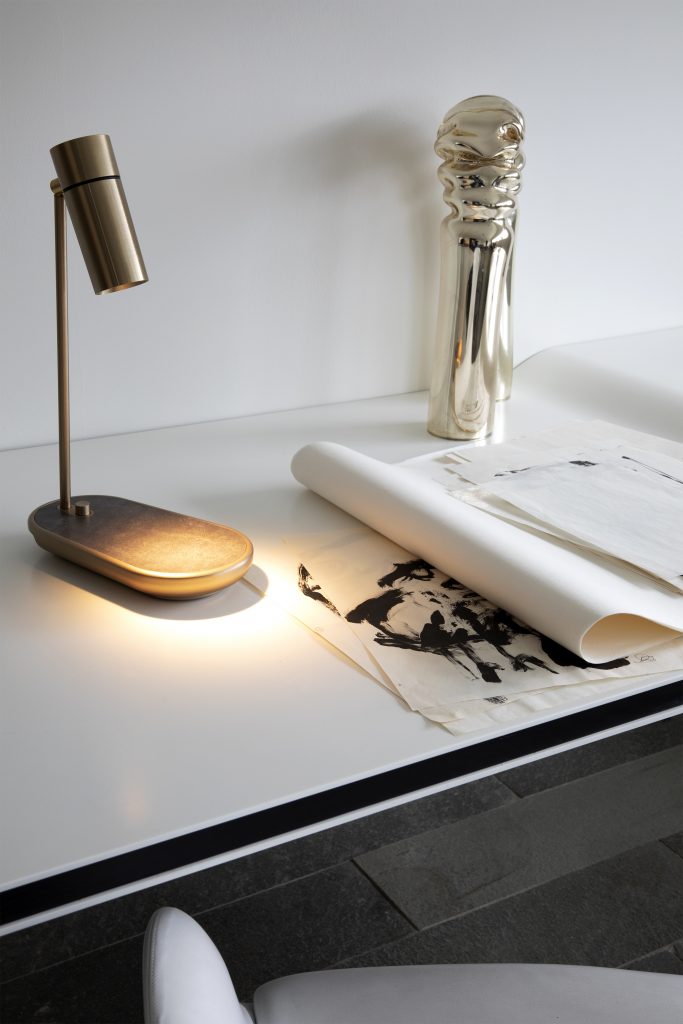 A collaboration between daylight and artificial lighting
No matter what, daylight is almost always the best source of work light and should always be available at your office in the highest extent possible.
Daylight is important for the well-being and health of your employees. Studies have shown that insufficient exposure of daylight during the day, can have a negative impact on cognitive health and general well-being. Also, exploiting daylight in the office will reduce the cost of artificial lighting.
Therefore, incorporating daylight the lighting design of your office is crucial.
The best visual environment
At ONE A, we therefore aim to incorporate an optimal collaboration between daylight and different kinds and sources of artificial lighting. We believe that the best visual environment in terms of office lighting, work environment, and job satisfaction is achieved when combining daylight and artificial lighting.
When we design the lighting for an office or workplace, all aspects and parameters are taken into consideration. This includes whether the office faces north or south (in terms of light incidence), the location of the luminaries, the colour temperature of the lighting, and the dynamics of the lighting in relation to warm and cold and bright and faint lighting.
We also make industrial lighting solutions for restaurants, jewellery boutiques, yachts and in other areas where you might want the best lighting environment.
A differentiated lighting solution
We offer a vast variety of office lighting ideas which includes everything from office ceiling lights, luxury wall lights, to office wall light and LED office lighting. That way, we can differentiate between different sources of lighting to achieve the perfect solution for your office.
A differentiated lighting is a lighting which adapts to both the placement and lighting needs of each workstation. This creates an optimal variation of visual conditions.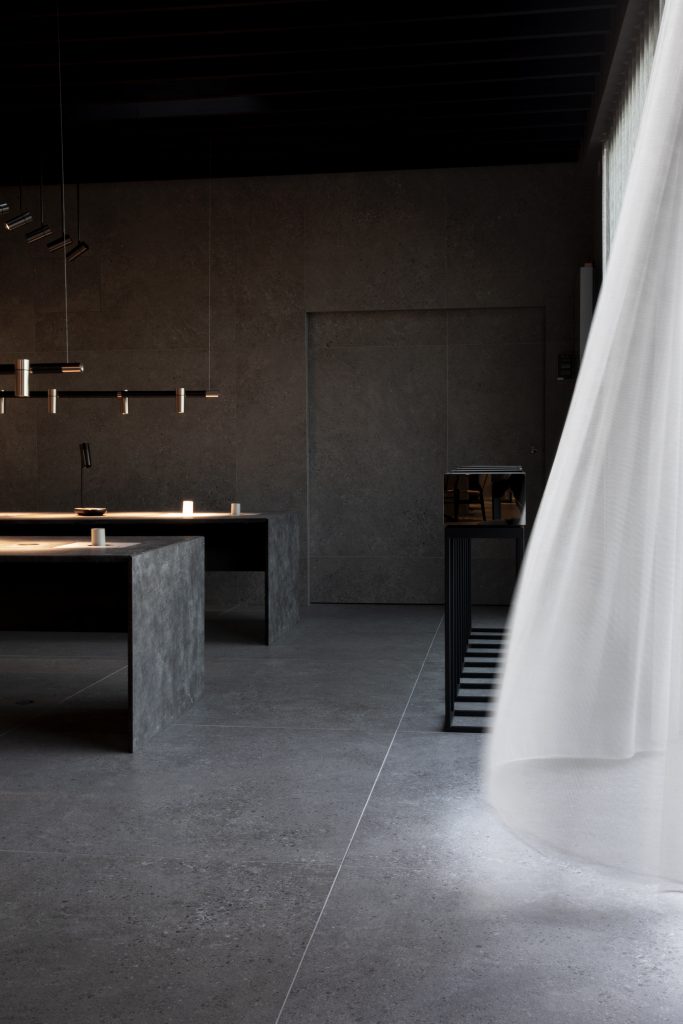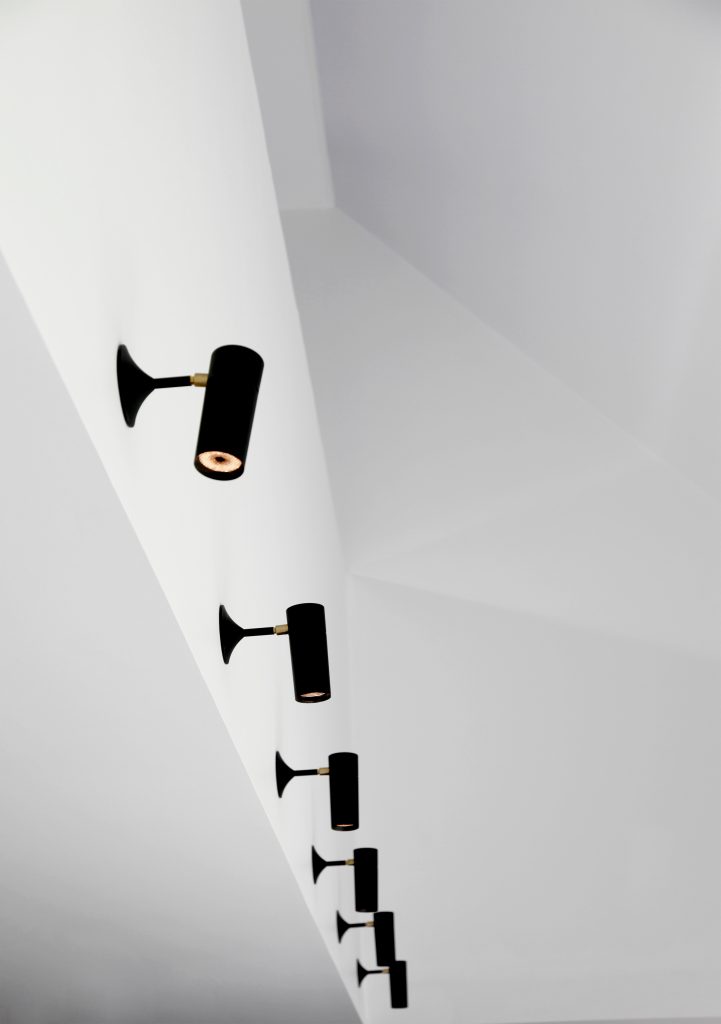 General office lighting'
For instance, lighting from fittings that emits part of the light downwards towards the work surface and another part of the light upwards towards the ceiling is usually ideal. This lighting design provides both a direct and powerful lighting towards the work surface as well as a comfortable diffuse lighting across the entire office. This combination generally provides an excellent distribution of the lighting, which suits the activities of ordinary office work.
Workplace lighting and ambient lighting
In some situation, the general office lighting and the daylight must be supplemented with workplace lighting. At office workplaces a work lamp at the desk, may be a beneficial supplement to shed light on the specific work task. The solution could be a dimmable floor lamp or desk lamp.
Furthermore, ambient lighting at e.g., blackboards or meeting tables, can make the space appear more interesting and inspiring for the employees. Ambient lighting can also help highlight architectural details and make the space appear more exclusive and luxurious.
At ONE A, we offer a wide range of different light sources, fittings, LED diodes and much more. All in a beautiful, flush, and minimalistic design.