The intersection of art and technology
Architectural lighting design does not only improve illumination in a space, it also adds beauty, sophistication and a sense of exclusiveness. It does that by complementing and enhancing the design and features of the interior. Architectural lighting serves as the intersection of art and technology. Art being the architecture of the space, and technology being the artificial lighting. Light draw attention to the colours, forms and features of a space, thus helping the architecture achieve its purpose and to be shown to its full advantage. In a sense, architectural lighting functions as a showcase for architecture. The two strengthen each other with the purpose of creating a pleasant mood and atmosphere within the space.
Architectural Lighting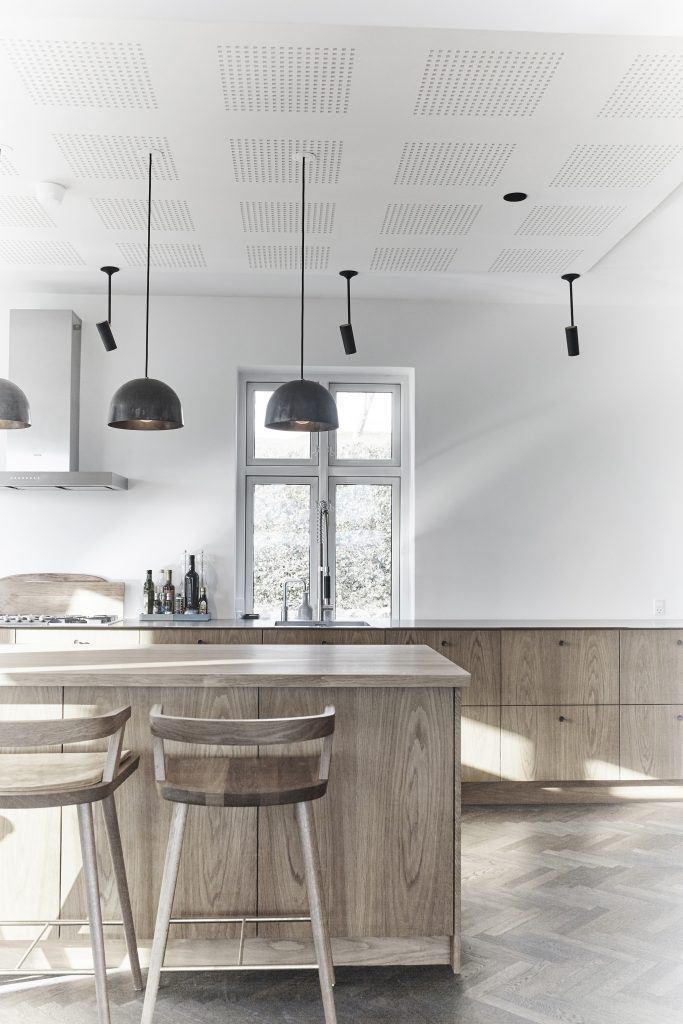 Ceiling light deserves our full attention
Ceiling lighting is a generic term that covers several different lighting sources and solutions, such as pendant lights, spotlights etc.
Ceiling lighting is the most common type of lighting, especially as the overall lighting of a space and is suitable in both private residences and in different commercially settings.
Ceiling light deserves our full attention, especially when used in our home. No other place combines such diversity of functions as our homes. Therefore, the demand for flexibility is high. For instance, the living room might be used for different family activities during the day, whereas at night the mood shift to a more relaxing atmosphere, where dim lighting is more suitable.
At ONE A, you will find a broad selection of high-end ceiling lighting solutions, for both exclusive private residences as well as luxury restaurants, boutiques, office landscapes etc.
Spotlights is a discreet and flexible lighting solution
Spotlights in the ceiling is a popular lighting solution as the primary light source in both exclusive private residences and high-end businesses. This is due to the discreet appearance of the fixtures which leave no visual noise. Furthermore, spotlights are popular because of their ability to change angle and direct the light exactly where it is needed.
Spotlights may also be used to light specific objects such as artwork, sculptures or significant architectural features of the space.
At ONE A, you will find a wide range of beautiful, yet toned down recessed spotlights in an architectural design. Our spotlights direct the light precisely and completely free of spill light which sets it apart from other conventional spotlights.
If a more visual lighting solution is desired, luxury pendant lamps from ONE A is an ideal choice as a stunning focal point over the dining table, kitchen island or as an architectural suspension to light offices, hotels, restaurants, and more.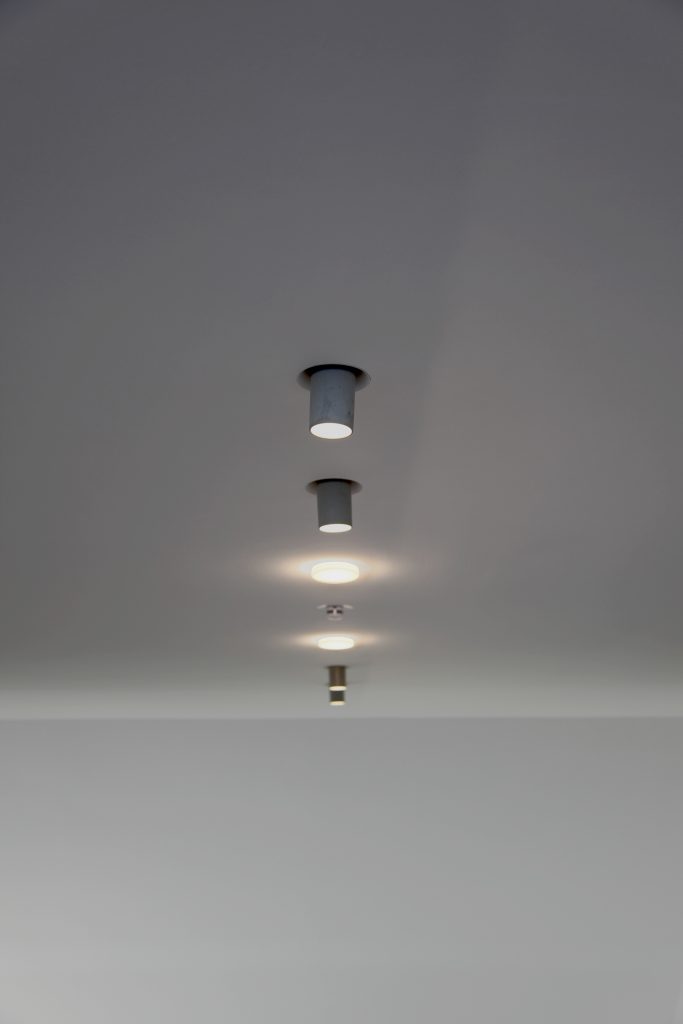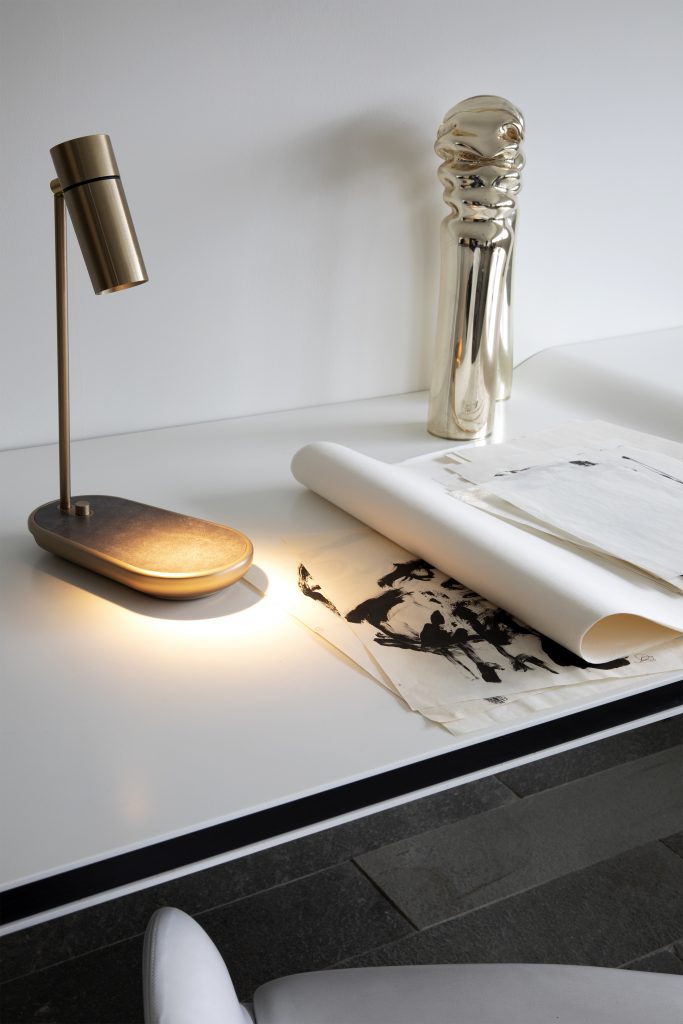 Make a decor statement with a beautiful table lamp
Architectural table lamps are incredibly versatile as they serve both a functional and aesthetic purpose. Architectural table lamps can be placed on a bookcase as a beautiful design object or to provide mood lighting. It may also be placed on a bedside table to provide illumination for reading.
Wherever placement you choose, high-end architectural table lamps from ONE A will make a decor statement and serve as radiant and eye-catching accents.
Alternatively, wall lights can also provide a decorative illumination as a complement to the table lamp or general lighting. Wall lights have a great ability to create atmosphere in a space without taking up too much space.