Do you need professional advice on your restaurant lighting?
Ambiance includes furniture, color palette, wall decor, music and finally, lighting. The lighting of your restaurant is a crucial element in setting the mood for your customers' experience. If you are in need of professional advice our team at ONE A are here to help. With years of experience and passion for lighting, we will help identify the right solution for you.
Ideal lighting can be achieved in several ways
Depending on the concept of your restaurant, the lighting should reflect it. An exclusive, high-end restaurant usually has a dim mood lighting enchanted with tabletop candles or lanterns. This emits a calm and sophisticated aura.
The ideal lighting of your restaurant can be achieved in several ways. It can be through pendant lights, recessed lighting, wall lamps, ceiling lights or portable lamps. Either way, your lighting design should be integrated into the architecture of the space.
Therefore, we offer a wide product portfolio of exclusive architectural lighting design which celebrates architecture, complementing and respecting each architects' visions.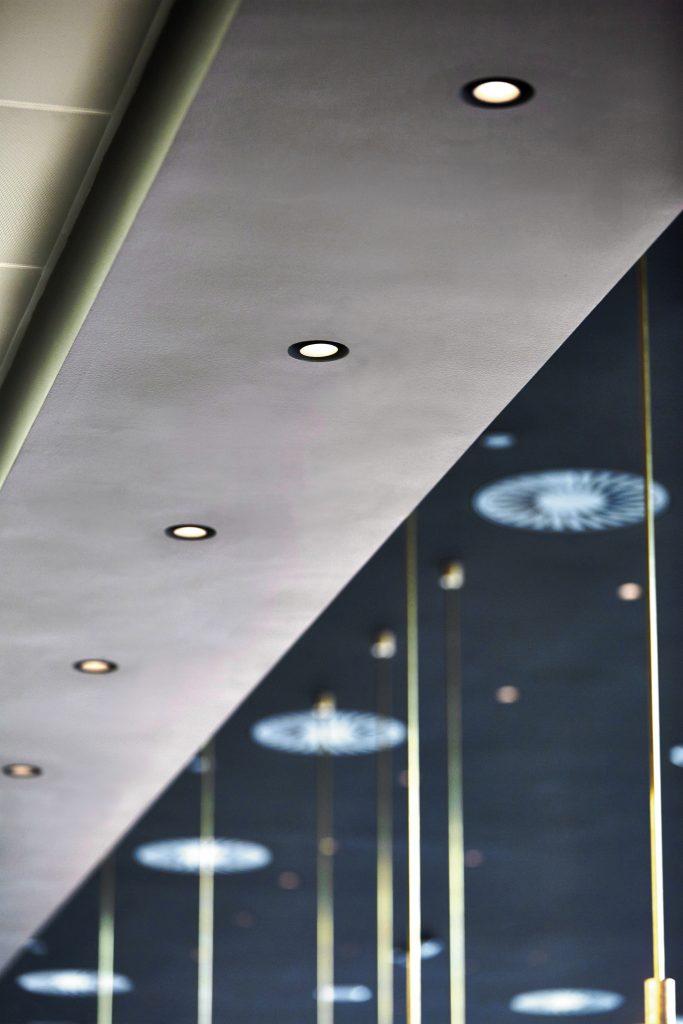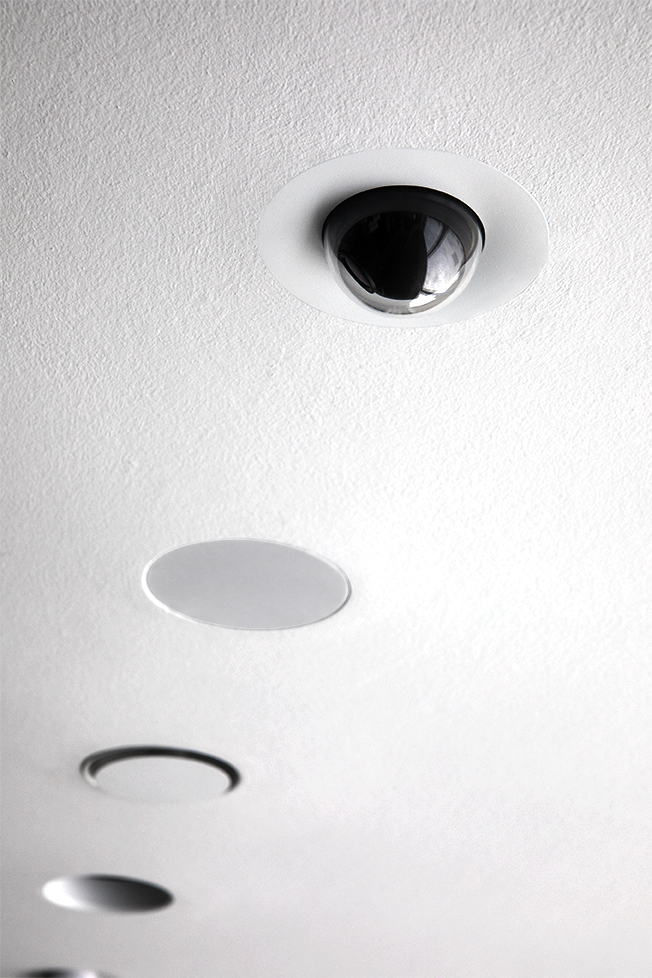 Restaurant smart-home technology
As technology advances, more and more devices are available to help you run your restaurant.
We have developed a unique system, STORM SYSTEM®, which unites both lighting and numerous technical products into one system. The secret lies in the mounting ring which makes it possible to mount all the products into one system. Some of these products includes speakers, video surveillance cameras, smoke detector, motion sensors, ventilation ducts and of cause lighting. In other words, a complete integrated solution, covering the needs of any highly recognized restaurant.
STORM SYSTEM® is well suited for the modern restaurant business, combining both smart-home technology and architectural lighting in one solution. The system provides easy access to controlling big environments, with sound, ventilation and dimmable light through a tablet or smartphone.
The STORM SYSTEM® contains a range of specially designed products to be installed flush in ceilings and walls. All products are created with an absolute minimum of tolerance and visibility.
Recognition from highly respected restaurants
One of the biggest challenges when designing the lighting for a restaurant is finding a concept that combines functional aspects with the given architecture of the restaurant as well as the interpretation of the restaurant's gastronomic concept.
We have worked with several highly respected restaurants in finding just the right lighting design for their restaurants, i.e. Ti Trin Ned, a renowned Danish restaurant located in the center of Fredericia which since 2017 has been awarded one star in the Michelin guide, and Nikkei Nine, a German Michelin restaurant located in Hamburg and one of the most fashionable culinary restaurants throughout Germany.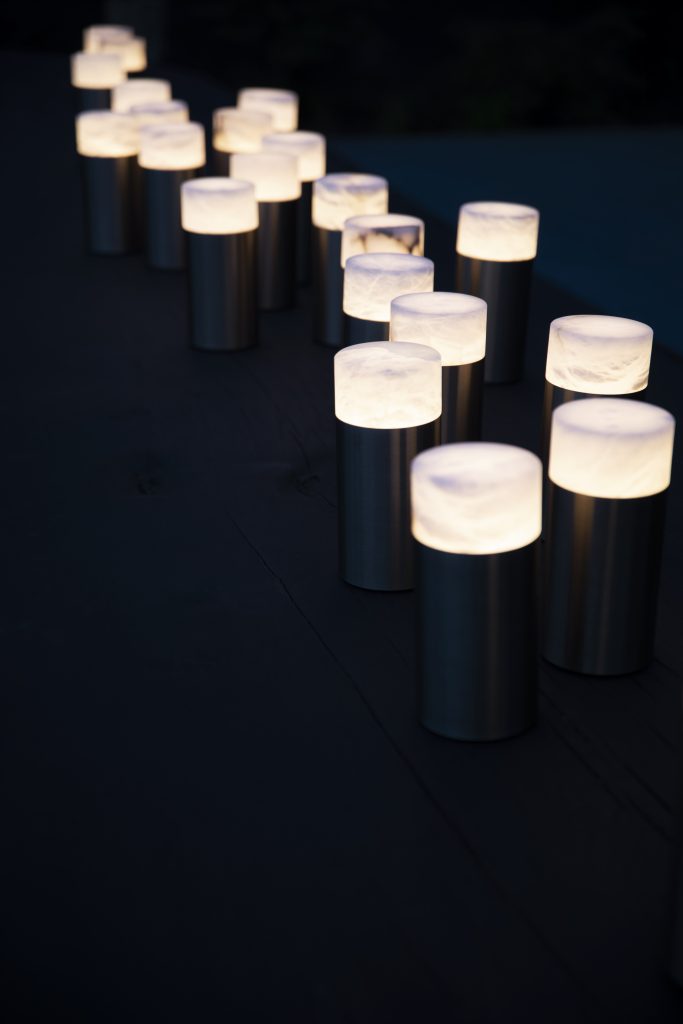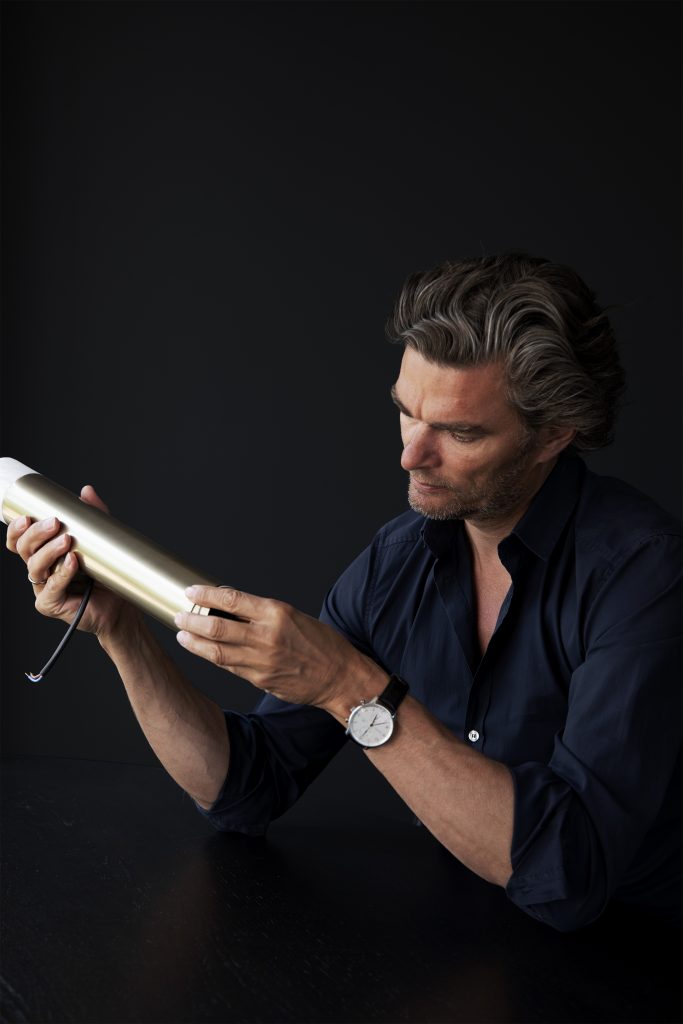 High-end craftmanship and cutting-edge technology
All our products are designed, manufactured, and assembled in Denmark by highly skilled Danish designers and architects. We work with some of the leading architects, lighting planners and engineering from around the world in a tireless desire to find the most sophisticated and minimalist product designs.
With a true passion for design and details, our goal is to create the perfect merge of minimalistic design and smart-home technology to bring visual harmony to your restaurant.
Our product portfolio is already embraced by leading architects from around the world.