Optimize the home office for your work
Lots of companies are moving towards a remote work policy, giving their employees the option to work from their own home office when it suits them best. Also, more and more people are working as self-employed or freelancers from their home. When working from home it is important to secure a high level of comfort and well-being as well as creating an environment that helps increase productivity. Lighting plays a key role in that regard.
Lighting is the most important aspect
Lighting is the most important aspect in the home office interior. Lighting can completely transform the look, feel and atmosphere of the space – for better or worse. Therefore, having the right lighting design for the home office is crucial.
Luxury home office lighting can turn a space into a pleasant, inspiring, and exclusive oasis. On the other hand, poor lighting can lead to headaches, tired eyes and fatigue.
Generally, natural light is the best source of light there is. But natural light is difficult to control, and will differ during the day and depending on season. The use of artificial light is therefore inevitable.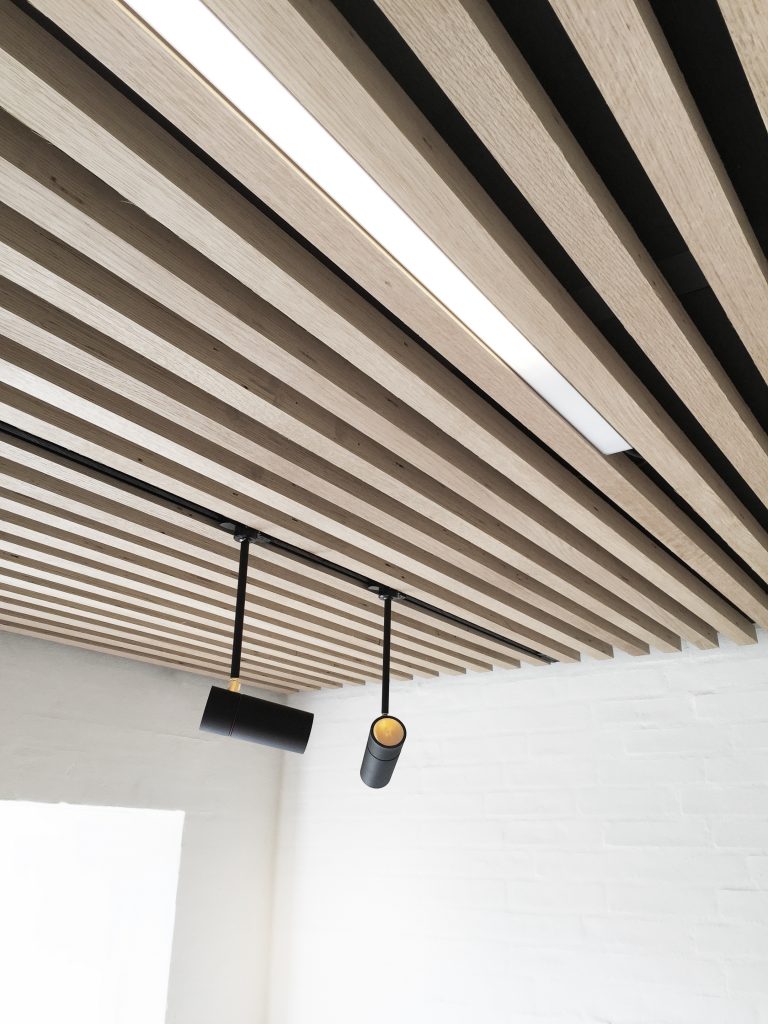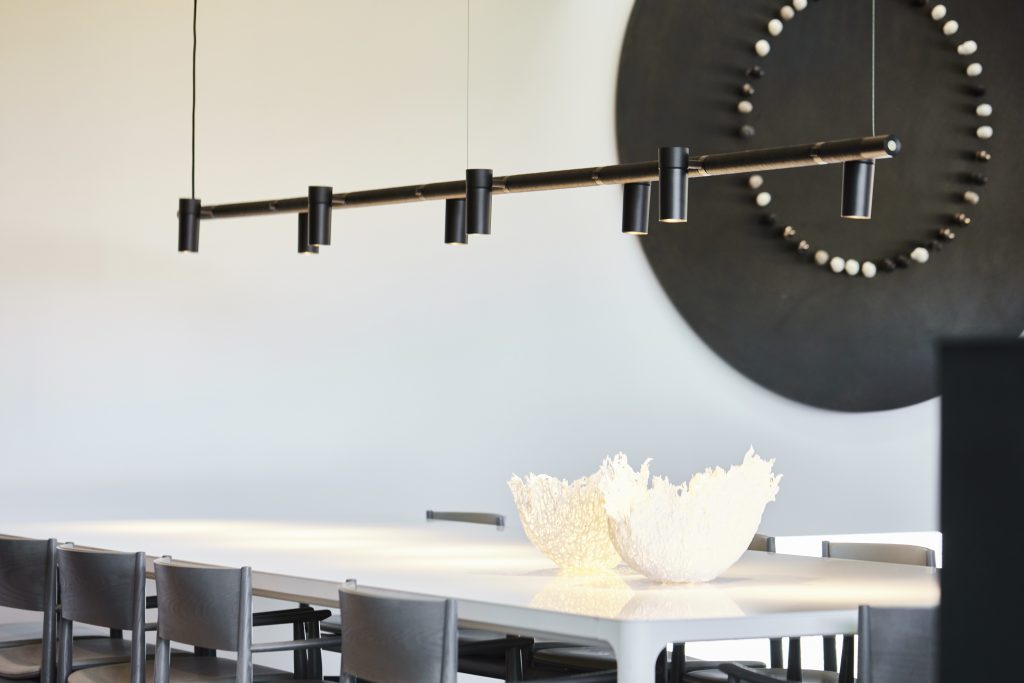 Home office pendant lighting
At ONE A, we offer a large variety of exclusive home office lighting ideas. For instance, our beautiful X-tendable pendant is an excellent choice as home office ceiling light for the overall lighting of the space.
The X-tendable consists of an anodized base with a beautiful hand-wrapped leather cord detail.
The pendant is available with either 2, 4, 6 or 8 dimmable spots and in various lengths, making it suitable for any premium home office regardless of size.
Exclusive home office desk lamp
Besides the overall lighting, task lighting is one of the most important types of lighting in a home office. An elegant desk lamp elevates the desk arrangement as well as securing sufficient light for reading and writing.
The JB ONE lamp by ONE A is the perfect choice as a high-end, multifunctional desk lamp for the modern home office. The lamp is a beautiful sculpture in itself, but also provides a pleasant illumination for a better work environment and cosy atmosphere in the home office.
Furthermore, the lamp has an integrated wireless phone charger on the smooth leather surface encased in a base of solid aluminium.
Find more inspiration
Garage lighting
Living room lighting
Kitchen lighting