The right lighting for your sleep
When it comes to setting the desired mood in the bedroom and ensure a good night's sleep to recover the body and soul, the right lighting is crucial. A comfortable and relaxing atmosphere in the bedroom will improve sleep and overall life quality. In contrast, inadequate or insufficient lighting in the bedroom can lead to stress, insomnia, and obesity. However, with a right lighting design, this can be avoided.
The bedroom is a multi-use space
The bedroom is primarily a place for sleeping, but it is also a space to get dressed, relax, rest or maybe to watch television.
Today, the bedroom is often a multi-use space, used for a wide variety of activities. For instance, lots of bedrooms have areas for a computer desk, writing table, exercise equipment, home entertainment system and much more.
Therefore, the lighting design of the bedroom has to accommodate all these activities, and must be able to adapt to the purpose of use.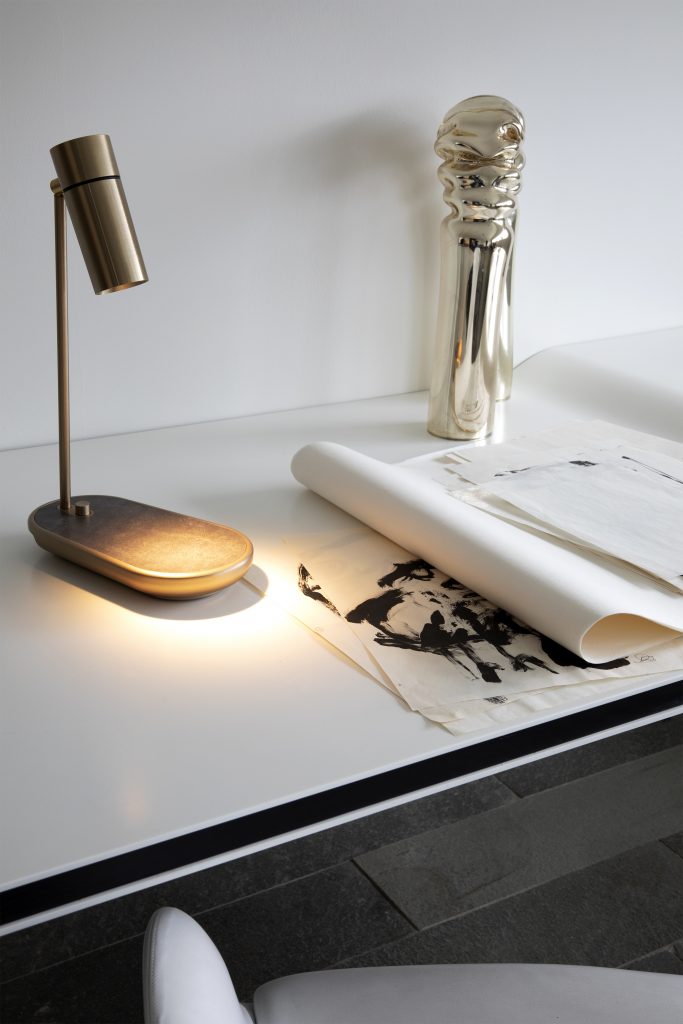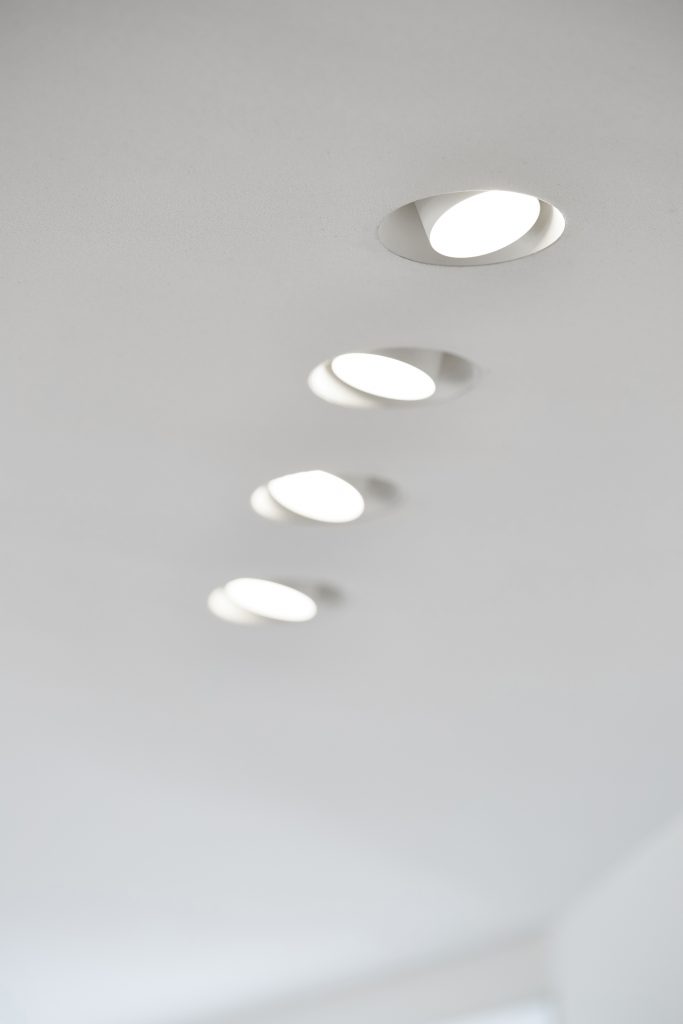 Create depth and appeal with different lighting layers
The bedroom should have different lighting options that can change during the day and night-time – just like natural light. A variety of different lamps is needed to achieve this. A combination of bedside lamps, floor lamps and ceiling fixtures is preferable.
Besides different lamps, the bedroom should also consist of different types of lighting, such as ambient lighting, task lighting and accent lighting. Different types of lighting create a visually and functionally balanced room.
Master bedroom lighting
Ambient light in the bedroom is used to create an intimate and exclusive atmosphere. Ambient light is also suitable before going to sleep.
The bedroom also needs task lighting, which is the practical lighting of the space. Task lighting is a more focused type of lighting compared to ambient lighting. Task lighting creates a comfortable ambience when performing specific activities such as reading or writing.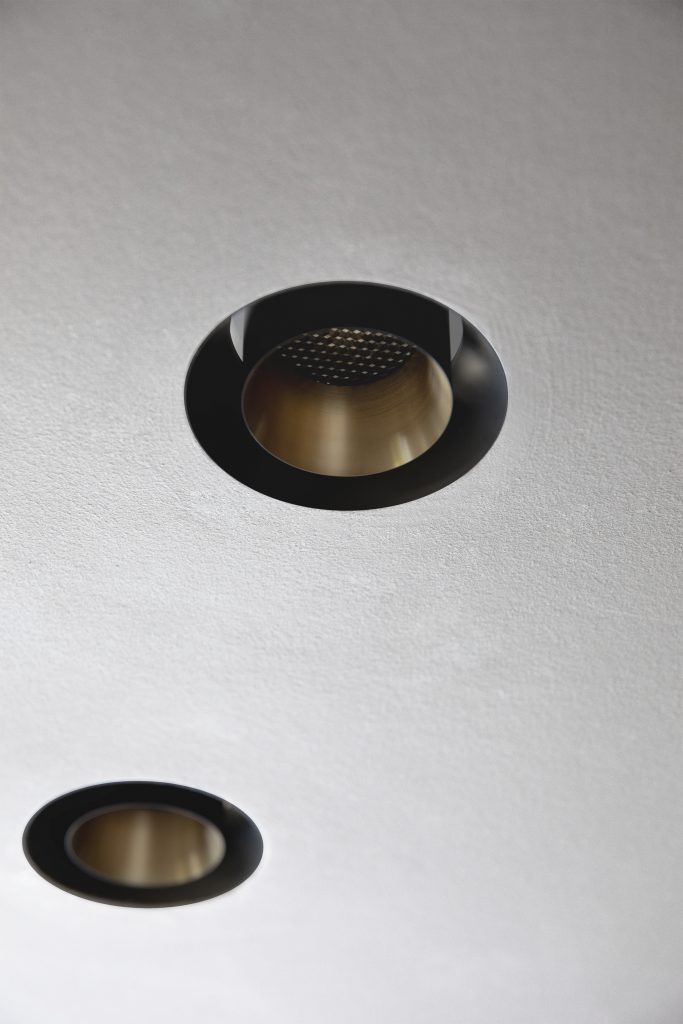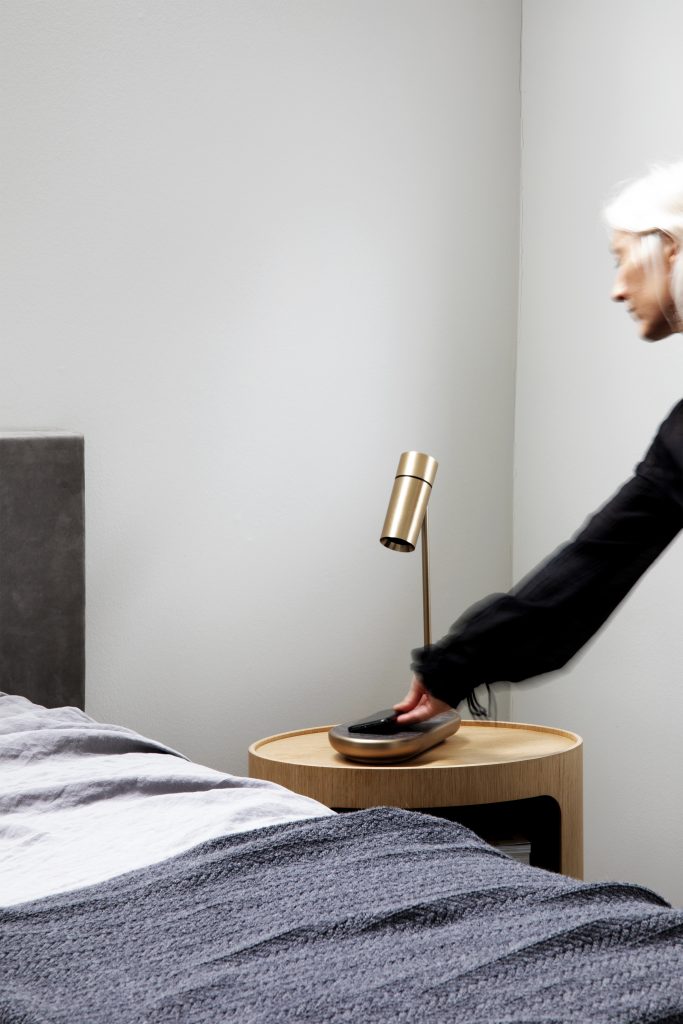 Bedside lamp with integrated phone charger
Our beautiful and elegant TB ONE table lamp is an ideal choice as task lighting for the computer desk or writing table in the bedroom. It is also suitable as a night lamp on the bedside table for reading.
The JB ONE is a multifunctional lamp. When lit, the lamp creates a cosy and exclusive atmosphere, as well as providing a pleasant and sufficient light for reading.
In addition, the JB ONE has an integrated phone charger.
Highlight the architectural features of the bedroom with accent lighting
Accent lighting can put the finishing touches to the bedroom and create a calm and luxurious atmosphere. Accent lighting is meant to complement other types of lighting in the bedroom.
Accent lighting is used to highlight and emphasize architectural features or objects in the bedroom, such as artwork or sculptures, by focusing light directly on them.
It is the subtle interplay between different lighting layers that creates appeal.
For more modern bedroom lighting ideas, please visit our digital showroom.
Find more inspiration
Kitchen lighting
Living room lighting
Dining room lighting