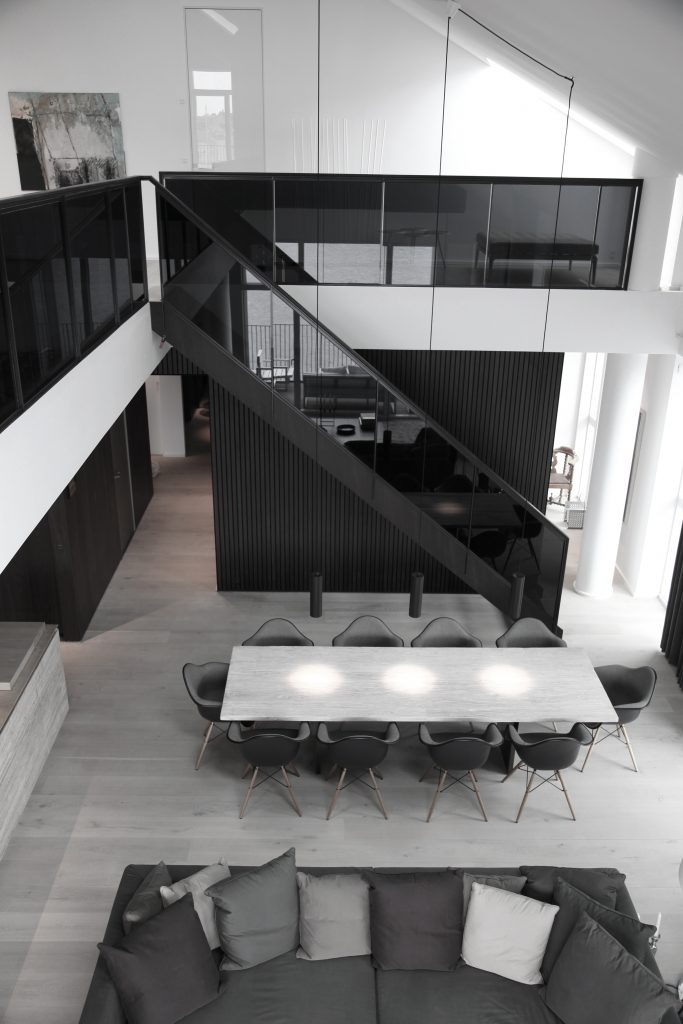 Possibly the most important room in the house
The dining room is more than just a place to eat. It is one of the most important rooms in the house. This is where the family come together to catch up on each other's day. For a lot of families, the dining table is the most important furniture in the house.
The dining table is where the family gathers, talks and share their day with eachother, and truly enjoy family time.
Therefore, it is crucial to choose the right dining room lighting for your dining table, when furnishing the dining room. A lighting that is pleasant and create the right atmosphere and mood.
The ideal pendant for dining tables
ONE A's sleek and beautiful pendant, X-tendable, is an ideal pendant for dining tables. It provides a pleasant lighting and enables you to create the desired atmosphere with its built-in dimmable function.
The lamp-heads are placed every 40 cm across the pendant, thereby ensuring evenly distributed light across the entire dining table. Furthermore, honeycombs in the lamp-heads prevent glaring even when the brightness is set high.
The lamp is available in various lengths and colours; thus, it can be used in any space and for any dining table.
Perfect lighting for any situation
The dining room is not only a place for the family. The dining room is also a place for guests, dinner parties and relaxation. In other words, the dining room is used for both casual everyday activities and more formal occasions.
Therefore, the dining room lighting must be flexible and able to adapt to different situations.
Dimmable and flexible
At ONE A, all our light fixtures are dimmable. That way, you have complete control over the ambiance.
You can choose bright lighting for a dinner party in the daytime, and discreet, luxurious, and subdued lighting as the evening progresses and the mood shifts to a relaxed and calm atmosphere.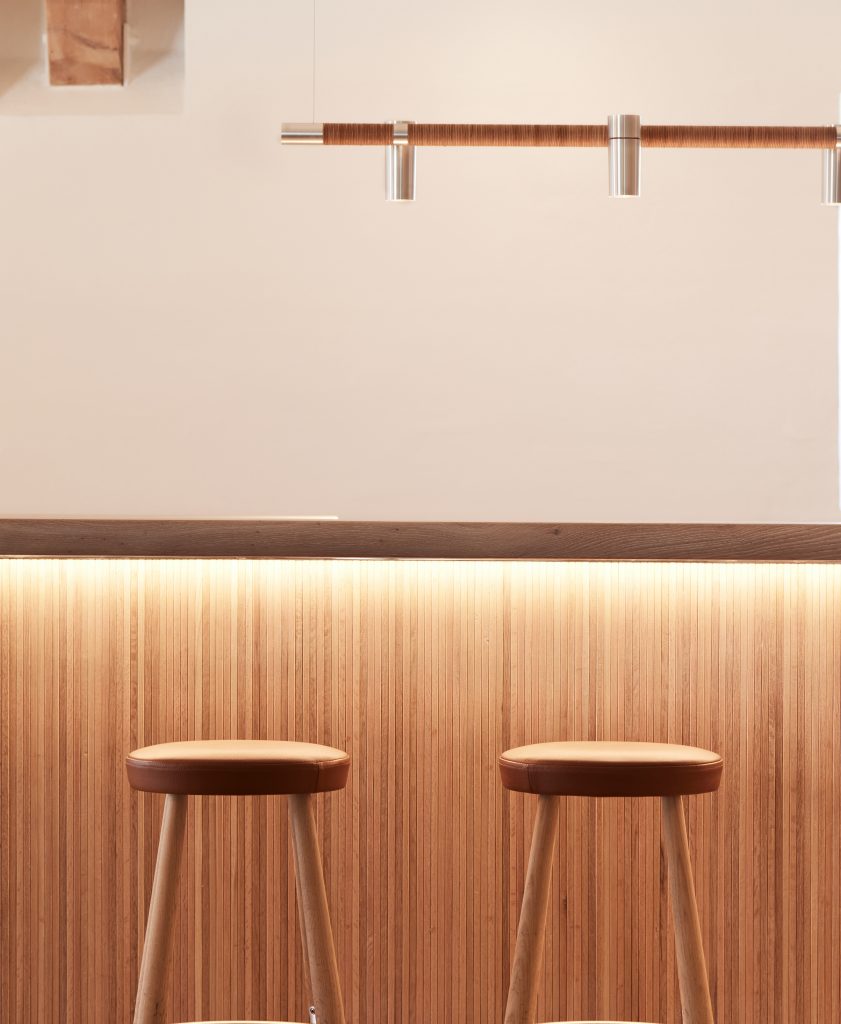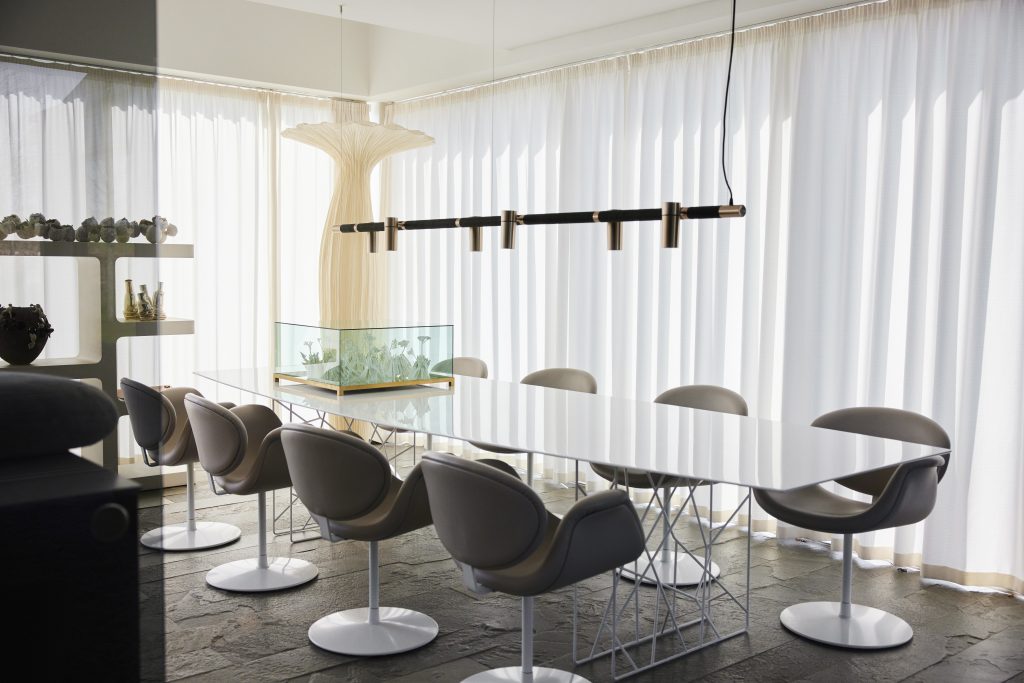 Enjoy the coastal view even more with great lighting
Having a dining room with a coastal view demands even more of your lighting design. Great coastal dining room lighting ensures your capability of enjoying the view even more and even longer. The right solution will also provide your dining room with great aesthetics, fulfilling the atmosphere of your coastal dining room.
At ONE A, we offer a wide variety of modern dining room lighting solutions, all of which are presented in minimalistic and timeless design and in materials of highest quality.
Find more inspiration
Garage lighting
Yacht lighting interior
Architectural office lighting ideas