When it comes to office lighting ideas, we often tend to discuss and focus on the light fixtures ability to illuminate work spaces, but in reality office lighting is much more, among our partners and light planners the term "lighting design" is always a recurring theme. It is our understanding that lighting plays an equally big part in interior design as the right furnishing, styling, and decoration.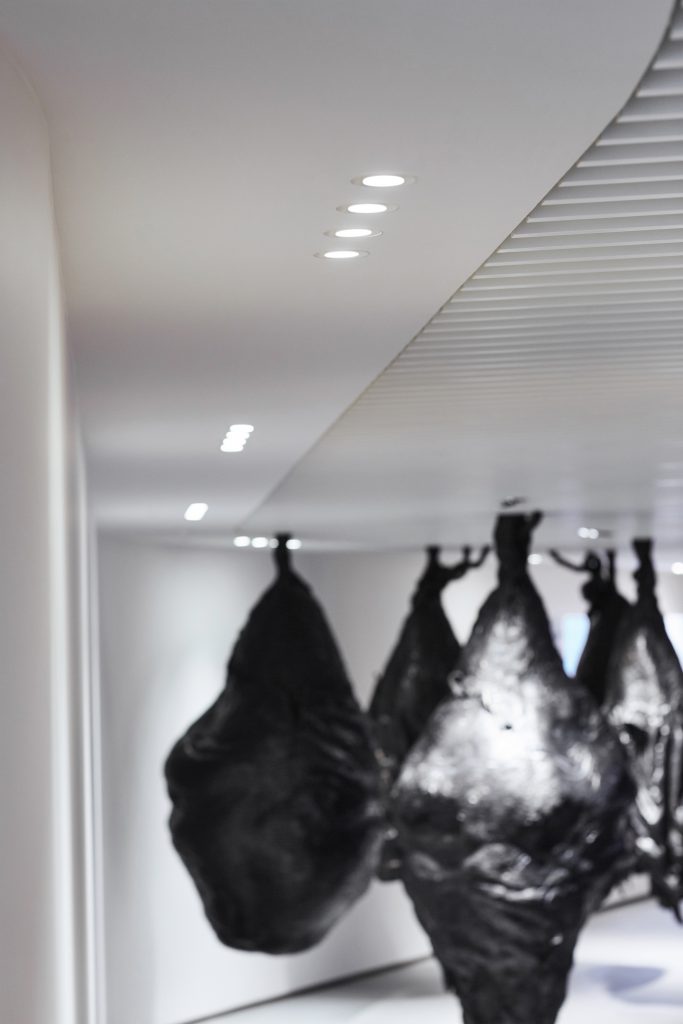 Lighting that provides a comfortable feeling
In a modern office, light fixtures are used both as a standalone design feature or to emphasize the architectural aspects of an office. The philosophy of ONE A and founder Jan Bjarnhoff is to create lighting designs with respect for the architectural shapes – "We are very dependent on the light in the spaces we move in. Therefore, light should give us a good and comfortable feeling, but it does not have to be something that we notice".
In the modern office design ONE A STORM SYSTEM® uniformed solution is often brought together with an elegant décor and furnishing by highly respected designers in order to reach the intended office lighting ideas – balancing and defining the atmosphere with office lighting, in different office spaces, meeting rooms, lounge areas, reception etc.
Architectural office lighting solutions
Choosing the right lighting fixtures for your office does not simply require an interior lighting designer. We also recommend you invest time in choosing the right light bulb for your needs and the placement of the lighting fixture is an overlooked detail. When it comes to the placement of your pendant lights and lamps, it is quite important to inspect the room and determine where the light is intended. The different office lighting solutions should be designed to fit your required functions of the office and your office lighting ideas.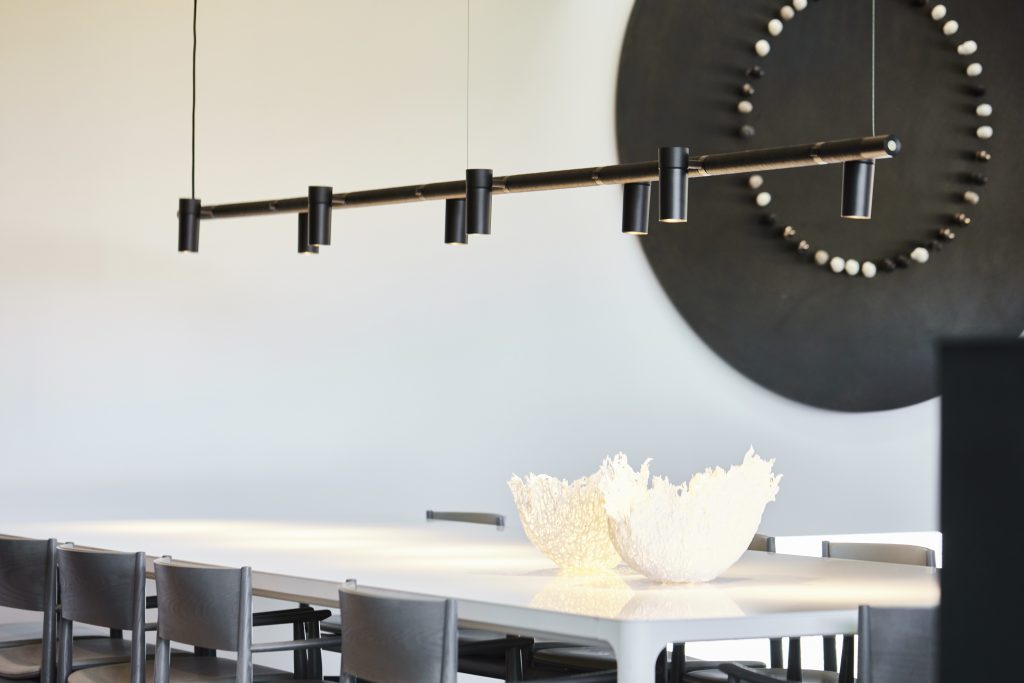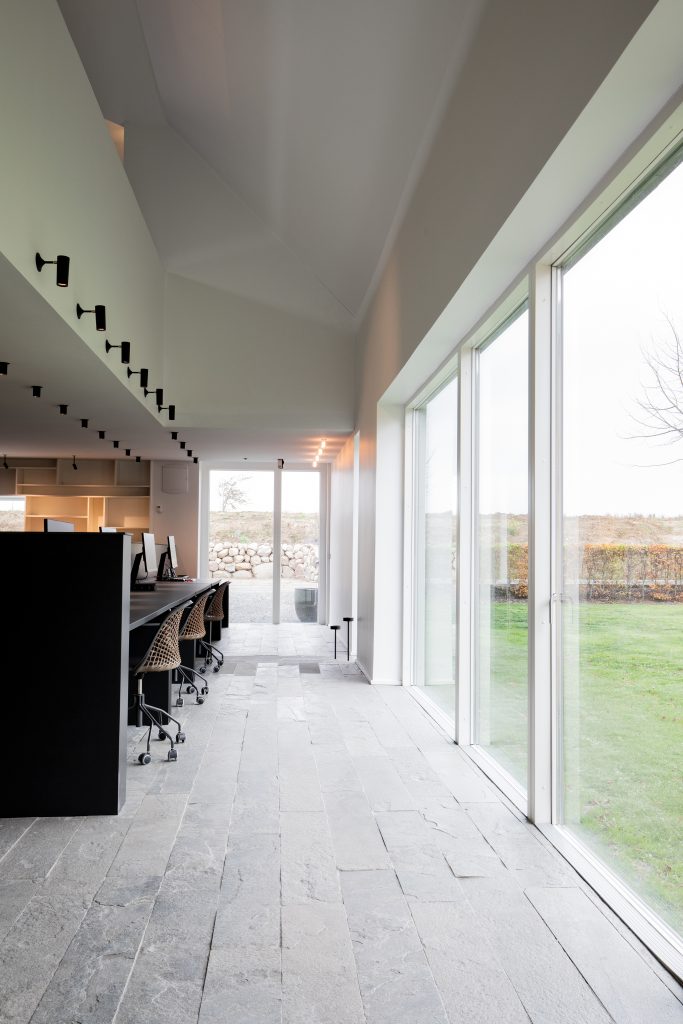 Why is natural light important in any office?
We often discuss how lighting impact your wellbeing and when taking into account that must people spend up to 90 % of their time indoor, we simply do not get enough natural light. This requires a balanced and levelled office light for your employees, as these spaces often receive a minimum of natural lights.
The lack of natural lighting in an office room, whether it is at your office desk, home office space or meeting room have an impact on your ability to concentrate and may reduce productivity. The lack of natural lighting will lead to your eyes working harder and if the balance and levels of the light is insufficient you will unintentionally pinch your muscles around the eye – this may lead to headache and making it more difficult to solve work-related tasks.
Designer office desk lighting
It is common to see both pendant lights, track lighting, overhead lighting, and a broad number of different ceiling lights. They are both decorative as well as functional, but in some cases these light types do not provide sufficient light for you to work without pinching the eye.
In our opinion a good table/desk lamp is a key element at every office desk, not only does the lamp provide a stylish and decorative look, but it is also providing you with an adjustable light and the right amount for your workspace an indispensable tool for task lighting.
JB ONE is our standalone table/desk lamp within the same design family as STORM SYSTEM®, which provides great lighting, integrated wireless charging and beautiful aesthetics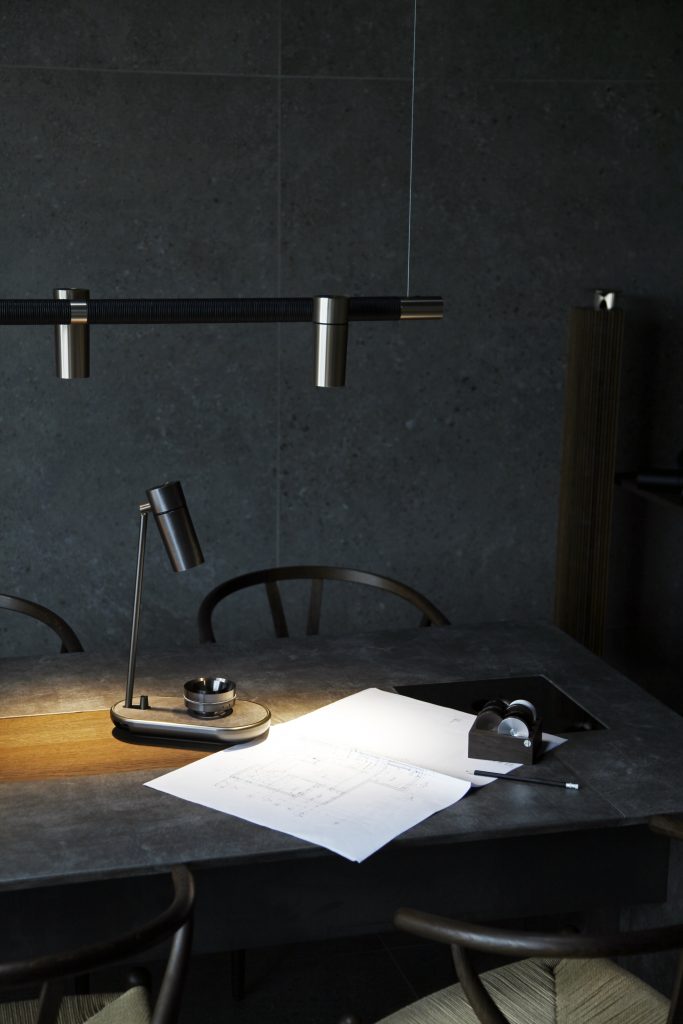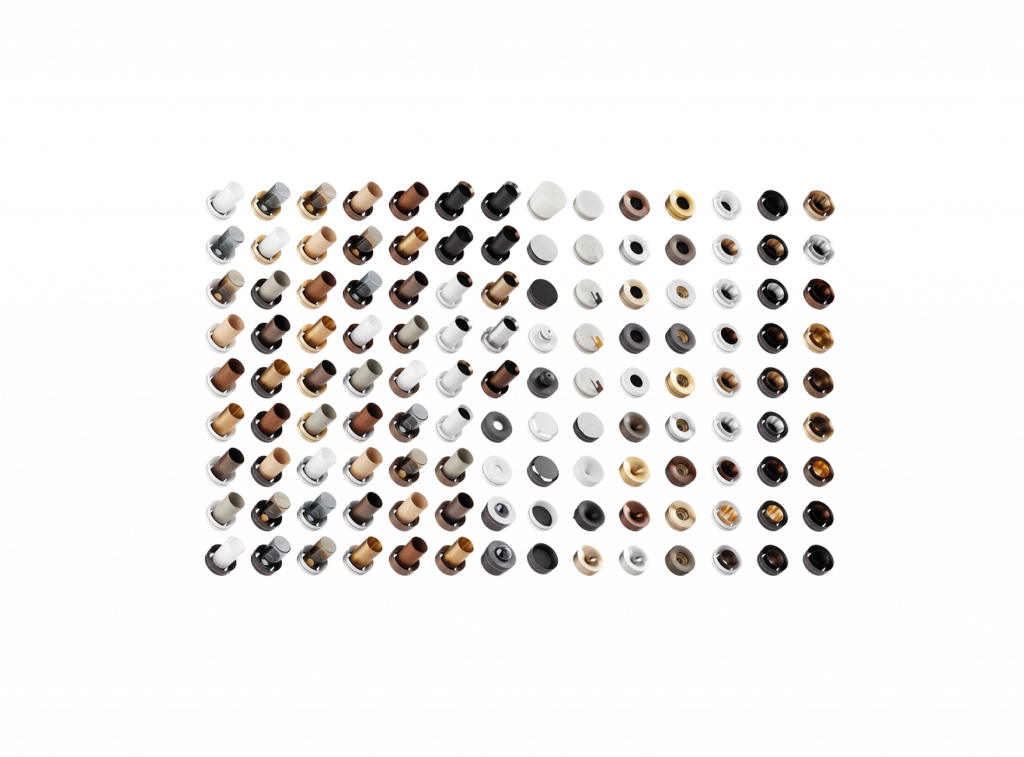 Architectural lighting design for the office
A mixture of natural light, general light, direct work light and decorative accent lighting can help create a more dynamic and inspiring environment – fulfilling our office lighting ideas.
It is essential to consider what type of work is being performed when choosing office lighting, as requirement for the lighting and the light output vary depending on the task being performed.
The quality of the light source / light engine also plays a big part when taking about good lighting.
Both the Ra index – the light sources / light engines ability to reproduce colours – and the colour temperature (K) – which can be warm, neutral and cold – can affect the way we experience a room. In most office spaces a neutral colour temperature is preferred, therefore a light source / light engine with 3000K or 4000K is typically used.
Storm Medium Short 25
Storm Medium Short 25 is an ideal solution for a general ceiling light. The fixture is carefully designed to flush any ceiling or wall and will appear with an absolute minimum of tolerance and visibility.
Storm Medium Short 25 can rotate 360° and allows a 25° adjustment along the longitudinal axis. A honeycomb can be added to prevent glaring. In combination with a ONE A light engine the light fixture can achieve the recommended 3000K and Ra -Value: 92-96 depending on which light source you choose.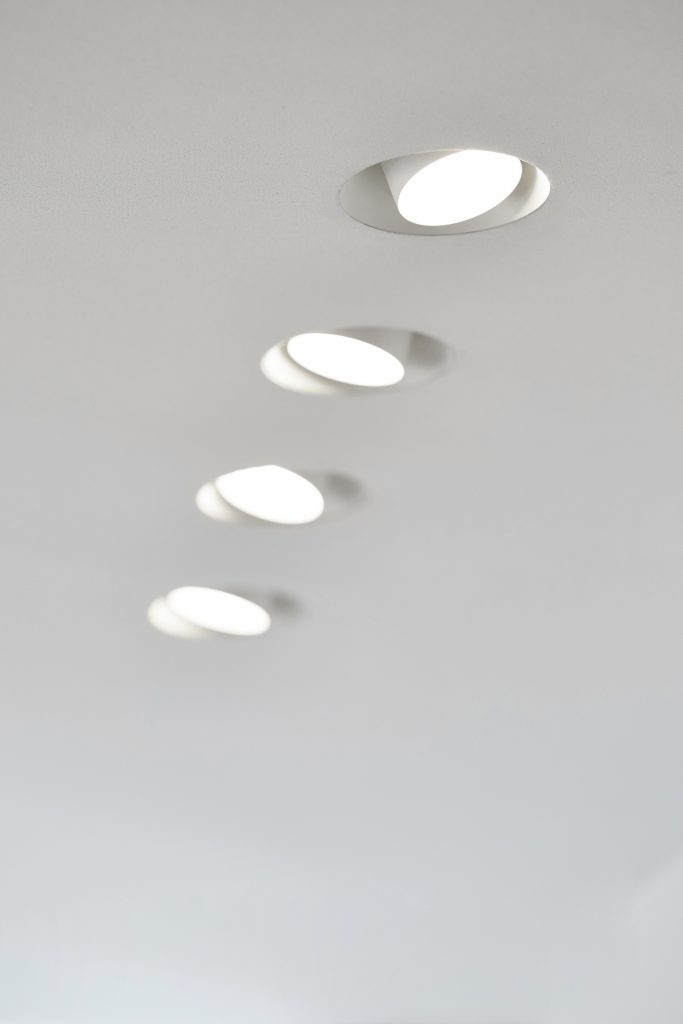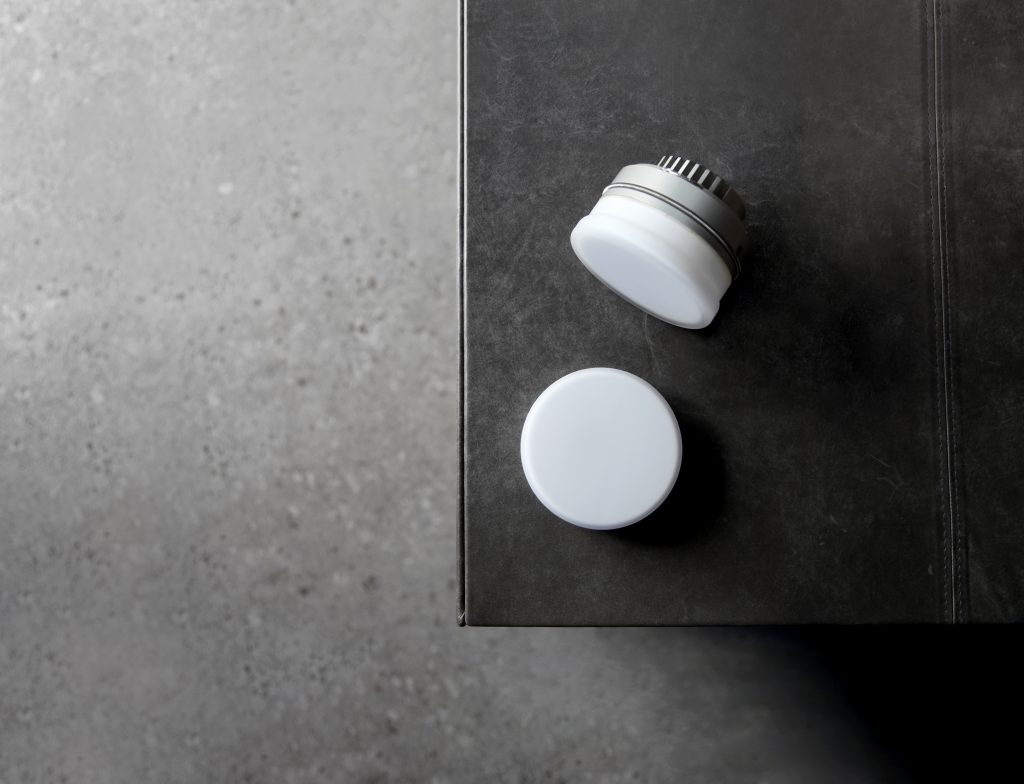 Storm Medium Venus
Storm Medium Venus is also perfect for office lighting as the opal glass ensures a pleasant light. Storm Medium Venus is available in a dimmable and a Dim to Warm version. The light output is therefore adjustable depending on the overall lighting need.
Storm Medium Base 25
Storm Medium Base 25 is also a great contender, as it has an added feature where the expression of the spot can easily be changed simply by changing the tube. Both the Base and the Tube are available in a variation of colours and materials.