The role of a terrace
The terrace serves as the architectural link between the interior of the home and its external parts. If you want to enjoy late summer nights in the open on the terrace, artificial light is essential. Terrace lights can help create an inviting environment to stay outside on balmy summer evenings
Enhance architectural features of the terrace
Beautiful and well-thought-out lighting can give an aesthetic touch to the terrace and plays an important role in terms of creating the right atmosphere and mood. Therefore, when decorating the terrace, the focus should not only be on the floors, plants and furniture but also on the lighting.
Lighting is most effective when used intentionally to enhance design elements or architectural features of the terrace. Light has the ability to reinforce the geometries and complexities of the architecture.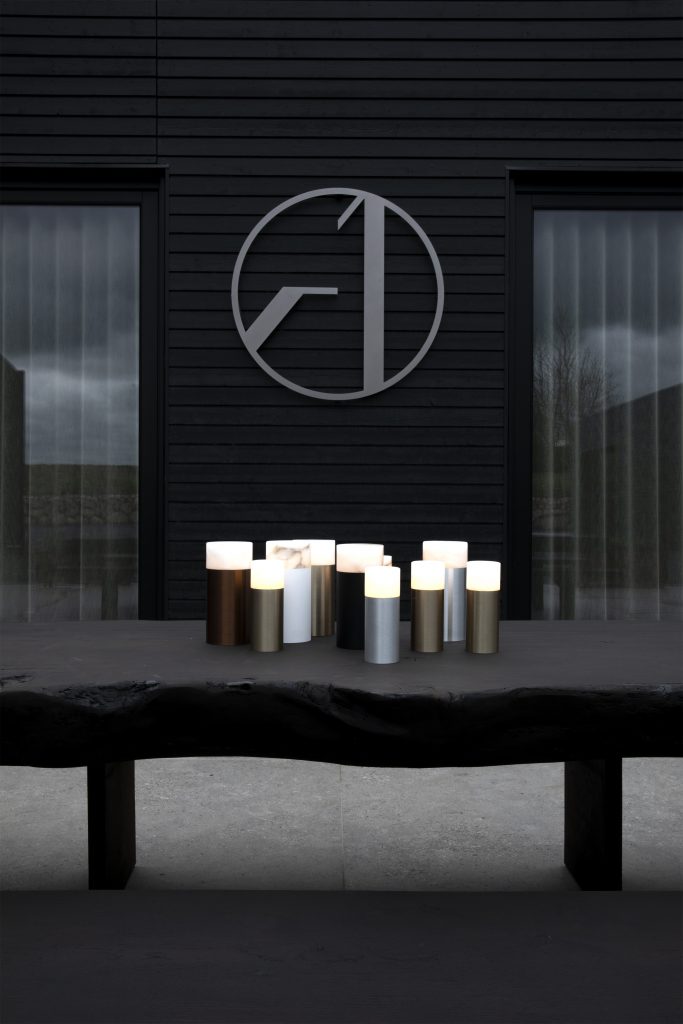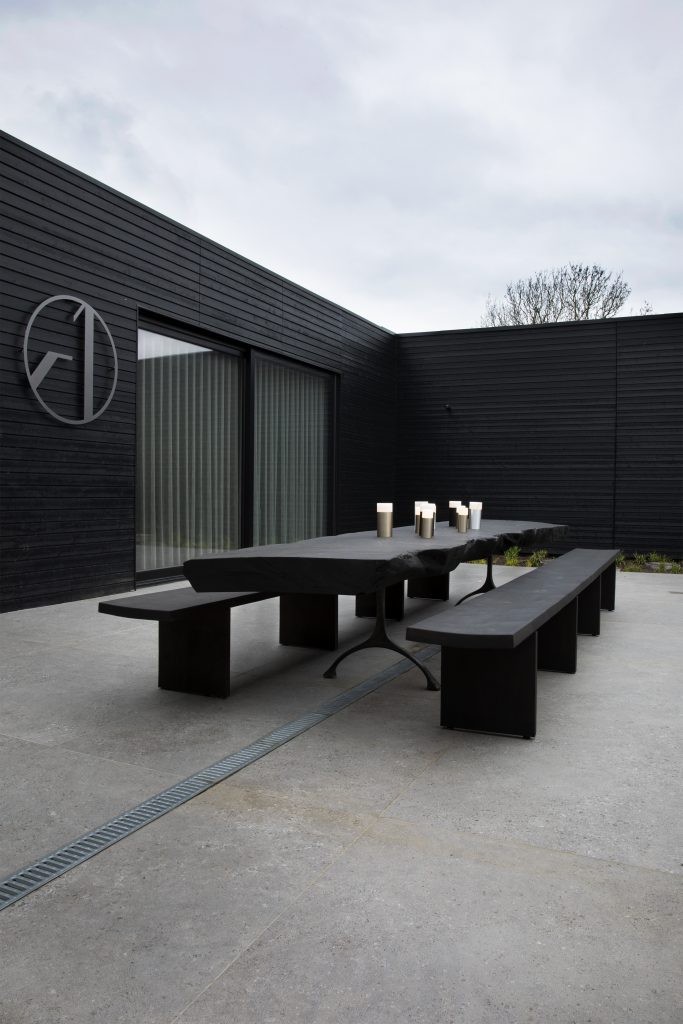 Beautiful lighting design for terrace
Generally, outdoor spaces such as the terrace, requires less light than indoor spaces. That means, that the overall lighting of the terrace can be more dramatic rather than focused on tasks. This also means that low, warmly toned lighting levels are preferred.
However, any lighting design should always consist of three main components: ambient, task, and accent lights. Layering light concepts is preferred since it is the most natural way to experience light, which is a mix of dark and light.
Terrace lighting provides security
Terrace house lighting is not only a matter of creating a pleasant and inviting atmosphere to the space, but also a matter of providing a respective level of security. Illuminating accesses and entrances as well as paths, will make the terrace more accessible and secure. For instance, portable lamps can help users navigate back and forth.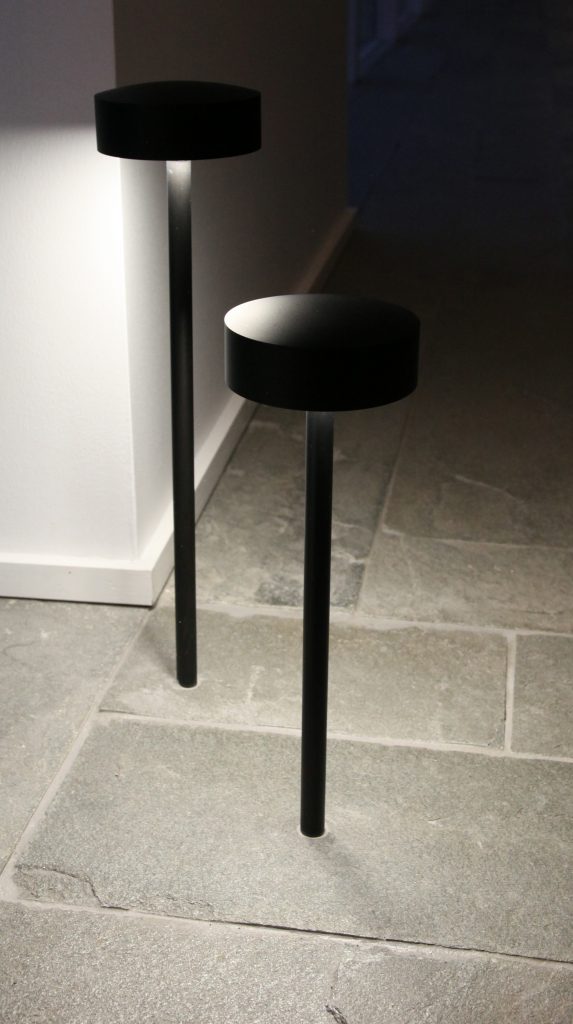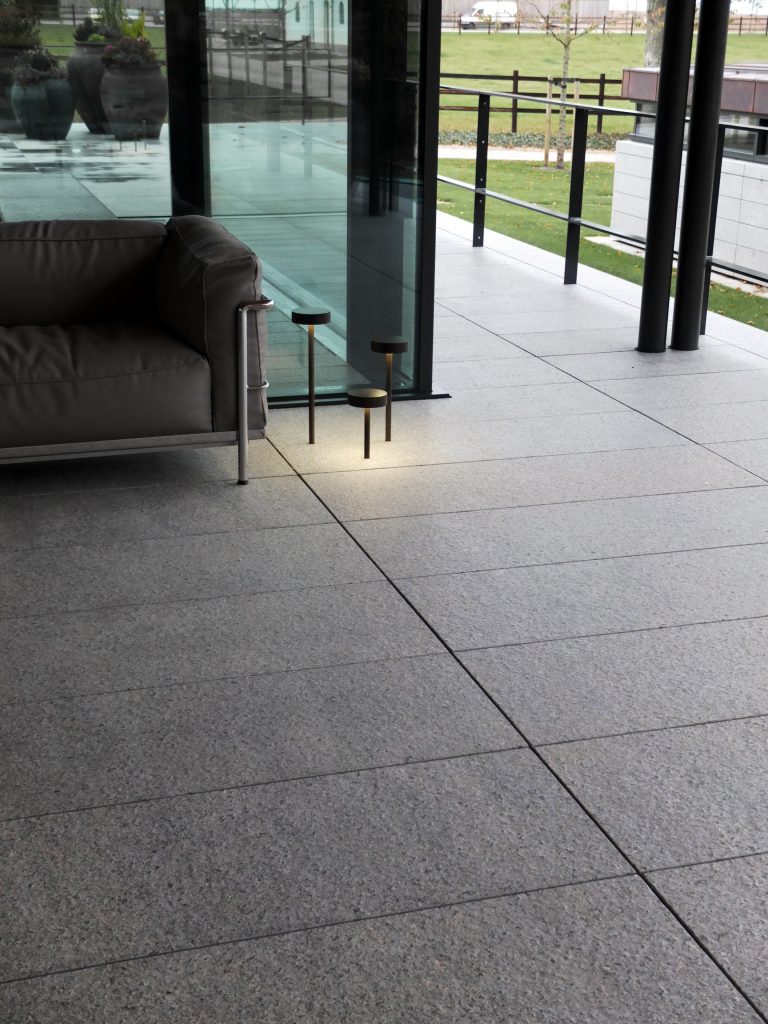 Create a cosy atmosphere with our PinUp lamps
At ONE A, we offer a wide range of minimalistic and discreet terrace lighting solutions which subtly fit into the space. For instance, our PinUp lamps can be placed as step lights to illuminate the outdoor circulation zone. This has the added effect of connecting interior and exterior spaces. Furthermore, lighting pathways to the terrace enhances safety and adds another dimension to the architecture at night. Night can turn circulation routes into wonderful experiences of syncopated light.
Our PinUp lamps can also be mounted above or under a surface as well as on a wall. Regardless of how you choose to place it, the lamp will provide a cosy atmosphere to your terrace.
Finally, our PinUp lamps have the technical requirements that are needed to any outdoor terrace lamp. Thus, the PinUp lamp is both weather resistant and resistant to moisture.
Find more inspiration
Kitchen lighting
Living room lighting
Bedroom lighting