Light up your Walk In closet
Walk in closets and wardrobes are especially important to illuminate correct, as there is almost always an absence of natural light. At ONE A, we have a wide range of exclusive, high-end lighting solutions for this application.
Choose the right lighting design for the walk in closet
There are several ways in which installing effective and beautiful walk in closet lighting transforms the way the space feels, and hereby improves daily routines.
The first thing is that correct and sufficient lighting ensures optimal visibility for better accessibility. Internal lighting enhances the space and ensures that there are no dimly lit areas.
The second thing is that sufficient lighting in the walk in closet will make the clothing appear clearer and more vibrant, which makes crafting outfits easier.
Lastly, premium walk in closet lighting can help showcase treasured pieces in the wardrobe and transform the space into an elegant haven. With architectural lighting design in the walk in closet, the space becomes more than a storage for cloth and accessories – it becomes a private luxury refuge.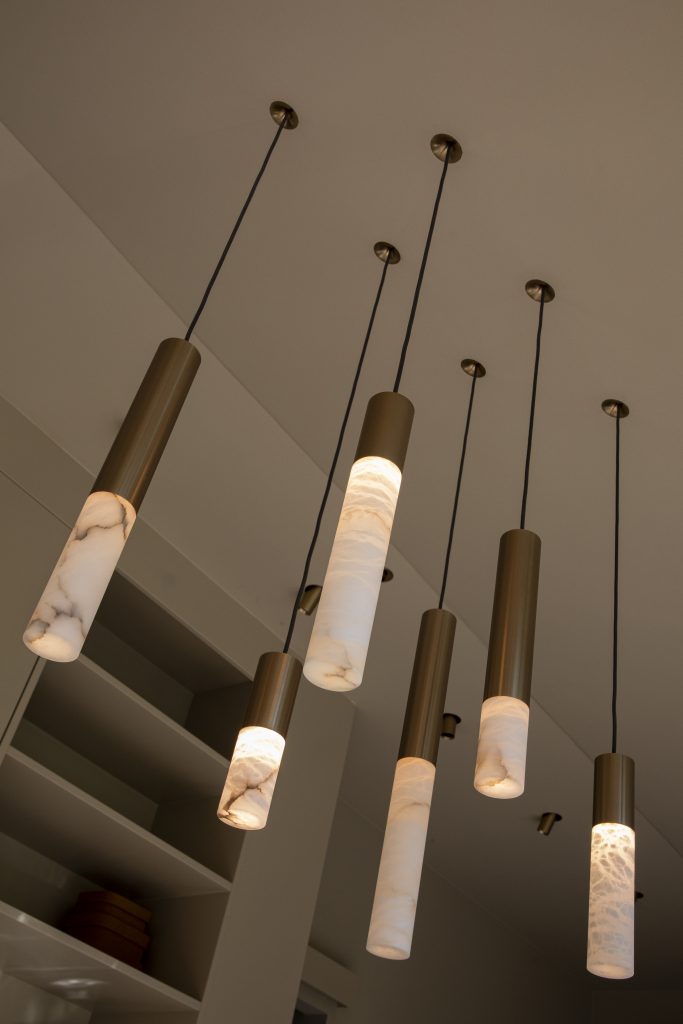 Exclusive walk in closet lighting ideas
Incorporating different types and layers of lighting in the walk in closet is preferable as this will enhance the room's visual appeal. For instance, a pendant or chandelier creates a stunning and extraordinary look as walk in closet ceiling light. This is an ideal choice for larger walk in closets.
Alternatively, for smaller walk in closets, recessed lights hardwired and installed directly inside the ceiling take up less space due to the unobtrusive design. Installing a series of smaller fixtures in the walk in closet will secure a wide coverage of illumination in the entire room.
High-end smart-home system for the walk in closet
ONE A's STORM SYSTEM® is the perfect lighting solution for every premium walk in closet. The system is especially suitable within smaller walk in closets, due to its discreet, minimalistic and flush design. Cables, pipes, and wires will be invisible and out of reach, reducing the risk of hitting the recessed lights when using the space.
Furthermore, STORM SYSTEM® offers a large variety of smart-home solutions, such as speakers, cameras, and smoke alarms, all of which are mounted into the same unit. This means that all the smart-home technologies can subsequently be replaced by others if needed. Thus, STORM SYSTEM® is an all-in-one solution for every premium walk in closets.
For more walk in closet lighting ideas, please visit our digital showroom.
Bedroom lighting
Living room lighting
Architectural office lighting ideas