Residentials lighting design is all about layers
A beautiful lighting design is all about layers. A residential lighting design should therefore always consist of different lighting sources. These lighting sources should to be blended into the space to create contrast, colour, and texture. Also, the beam angle of the lamps should be well considered. The beam angle is the angle at which the light is distributed or emitted.
Exclusive accent residence lighting
For instance, to highlight treasured objects, such as artworks or sculptures, a spot angle is an ideal choice as this will enhance the appearance of the object. A spot angle can also be used to highlight architectural features of the residence.
This type of lighting is known as accent lighting. Accent lighting intend to highlight specific objects or areas to draw attention to exclusive furnishings or architectural details, by converting them into focal points. Accent lighting adds style, contrast and drama to a space by highlighting design elements.
Accent lights are usually brighter than ambience lights. Recessed spot ceiling lights, track lights or wall-mounted lights are ideal as accent lighting as they can be angled and directed to create a highlight.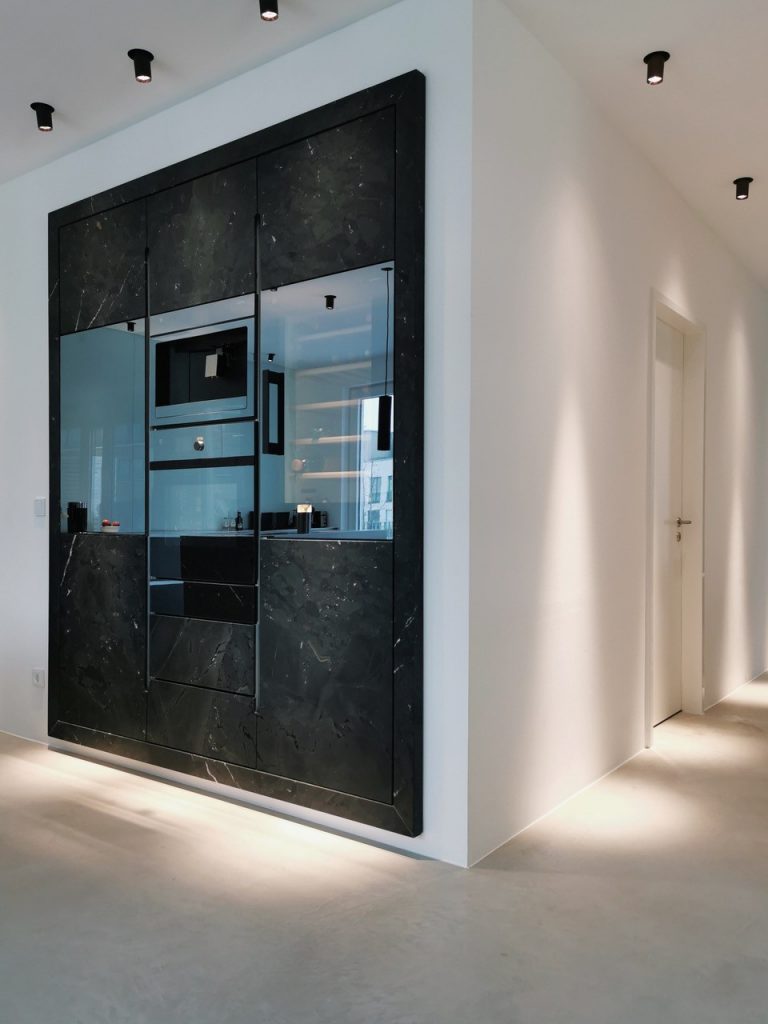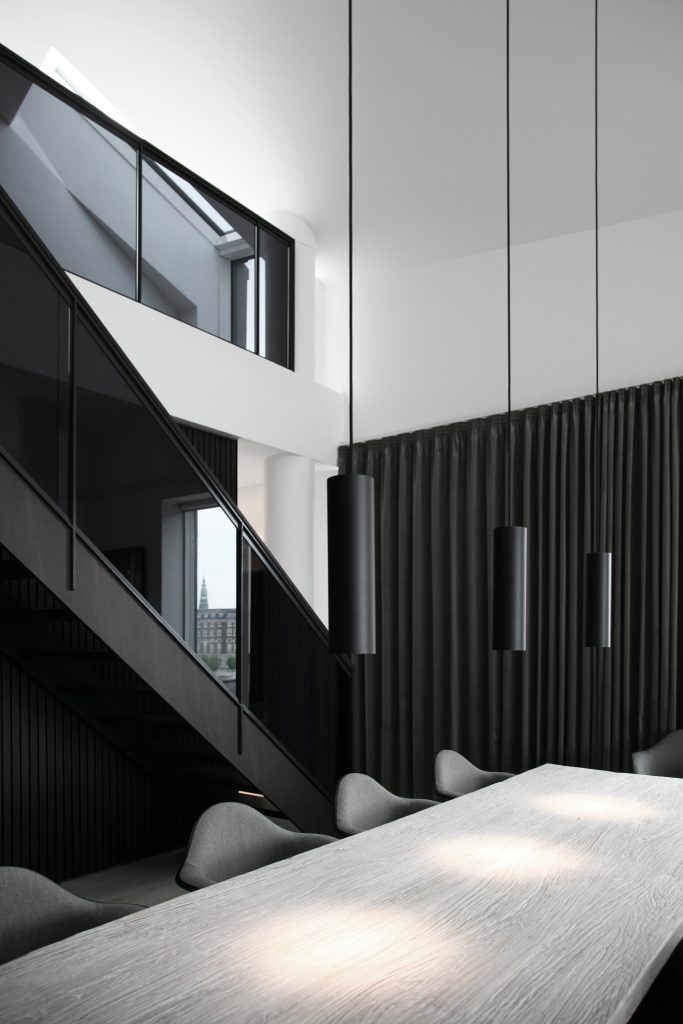 The perfect lighting solution for the high-end residence
Our beautiful and innovative smart-home system, STORM SYSTEM®, is the perfect choice as spot light for the high-end residence.
Our STORM SYSTEM® has a discreet and minimalistic design and is an obvious choice for illuminating works of art, sculptures or other exclusive objects of the space, as the light fixture can rotate 360-degrees and allows a 20-degree adjustment along the longitudinal axis.
Furthermore, the expression of our STORM SYSTEM® can easily be changed if desired by simply changing the tube. Hence, a wide variety of smart-home solutions can be mounted into the unit, such as cameras, smoke alarms, speakers and much more.
Enrich any space with beautiful ambient residence lighting
Conversely, a wide angle provides a more general and softer light which is perfect to light up a wide area such as the dining table or kitchen island. This type of lighting is also known as ambient lighting. Ambient light is usually the first layer of the lighting design and intend to set the tone of the space.
At ONE A, we offer a wide selection of exclusive lighting solutions for overall lighting of the private residence. For instance, our X-tendable pendant will enrich any table or space with its magnificence. The pendant consists of an anodized base with a hand-wrapped leather cord detail. Furthermore, the pendant provides a pleasant and soft illumination without any glare.
Find more inspiration
Bedroom lighting
Living room lighting
Kitchen Lighting