Modern table lamps and bedside lamps
Modern table lamps and modern bedside lamps from ONE A are more than just simple sources of light. They are design objects that beatifies the room and compliments the architectural features of the space. Luxury table lamps and luxury bedside lamps are just as much a part of the décor as any other object. They serve more than just a functional purpose. Luxury table lamps are capable of creating a feel of exclusiveness and cosiness within the space. Due to the timeless and minimalistic design, our selection of designer table lamps, bedside lamps and desk lamps suits a large variety of interior styles and types, whether it is for the private residence, high-end restaurant or exclusive boutique.
Table lighting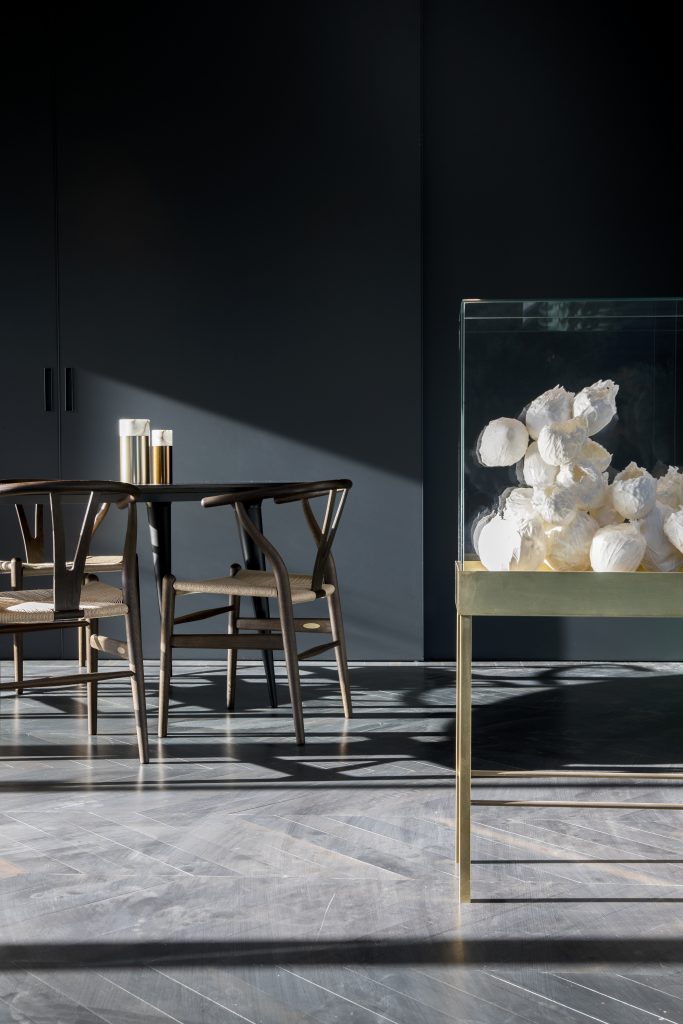 Elegant battery powered table lamps
Portable lamps have the ability to be more than just a practical lighting solution. They can enrich the space, outdoors as well as indoors, with a sense of luxury.
Our 12HRS & 24HRS chargeable table lamps are a standalone product within the STORM SYSTEM® family. The series is known for its elegance, high quality, and handcrafted details –without compromise. The lamps are ideal to create a sense of the famous Danish "hygge" when relaxing in the living room or enjoying a balmy summer evening at the terrace.
The lamps do not require on-going battery changes. Instead, they can be recharged in the included charging cube. A red light will indicate low battery, and a green light will appear when the lamps are fully charged.
The 12HRS & 24HRS portable lamps are available in five beautiful colour schemes; Black, Silver, Gold, Elephant Grey and Bronze.
Aesthetic modern desk lamp
The JB ONE designer desk lamp from ONE A is more than just a multi-functional lamp. It is a beautiful sculpture in itself. The lamp is a result of a tireless desire to fulfil the functional needs a modern table lamp has whilst maintaining an aesthetic, sophisticated and stunning design.
The lamp is a perfect choice as a luxury table lamp, bedside lamp or desk lamp.
Regardless of the choice, the lamp will embrace any space with a cosy atmosphere and a pleasant light, ideal for both reading, working or just as ambient mood lighting.
The lamp is equipped with a dimmer function in order to easily control the lighting environment and create the desired mood.
The lamp has a smooth leather surface with an integrated phone charger encased in a base milled to precision from a solid piece of aluminium.
The JB ONE from ONE A is available in two beautiful colours; Gold and Elephant Grey.