Luxury home entrance lighting
The right lighting design can transform a hallway into a welcoming, breath-taking haven. However, the entry hall lighting design should always be custom-made for the specific entry hall. One size fit all does not work when it comes to entry hall lighting. The lighting design of the entry hall depends on the size, style and shape of the room.
Main entrance lighting ideas
An entry hall, that is mostly used by guests, should pertain to the lighting in the rest of the rooms surrounding it.
Furthermore, for entry halls between a dining room and living room, the decor should generally be more formal than an entry hall adjoining the children's bedrooms.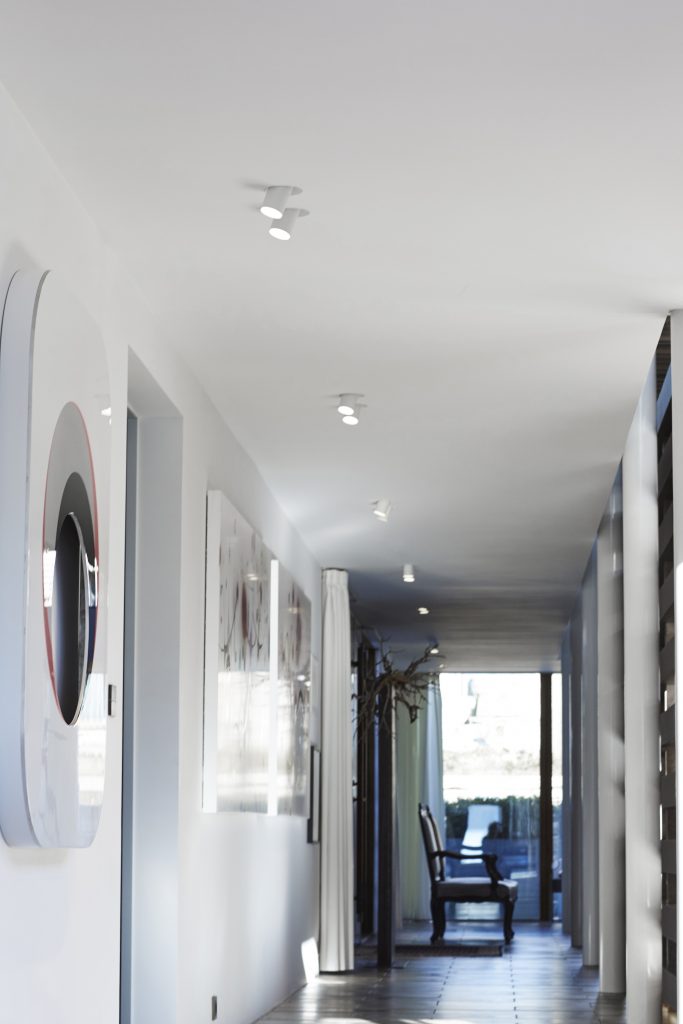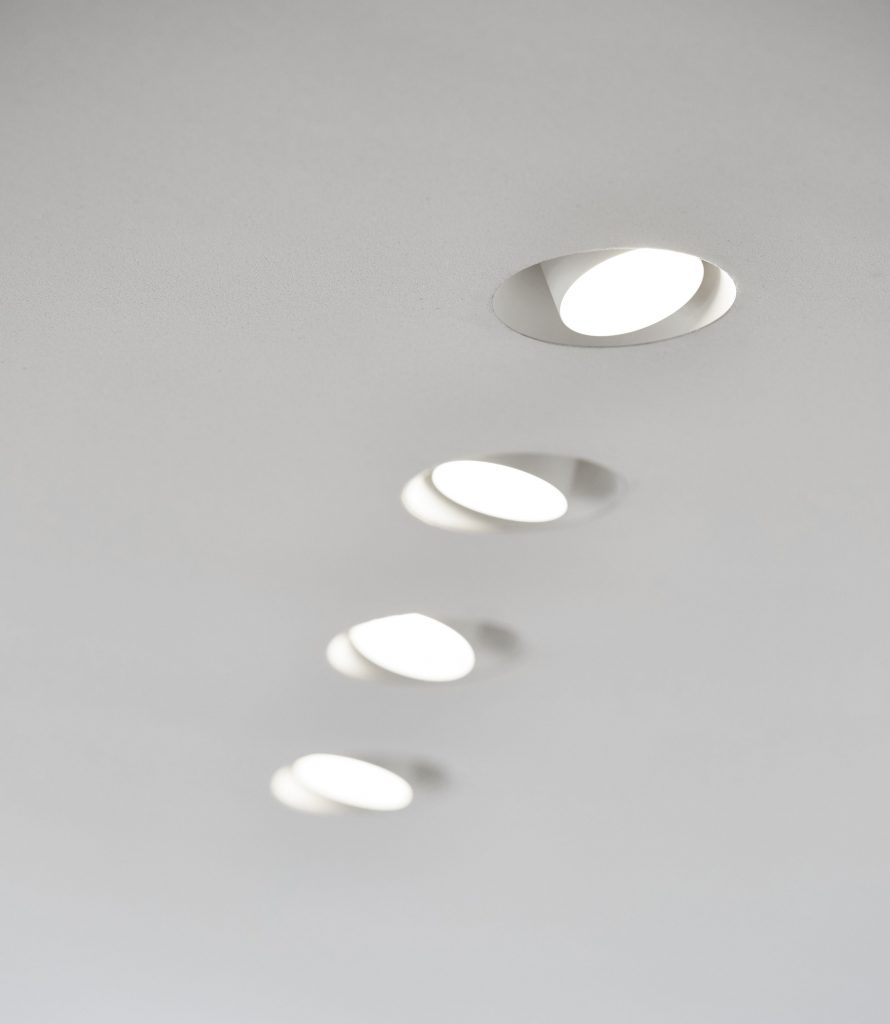 Discreet and minimalistic entrance hall lighting
Flush light fixtures are an ideal choice as entrance hall lighting for hallways with low ceilings. Light fixtures take up less physical space and does not dominate the room. Light fixtures provide a clean and uncluttered look in the hallway.
ONE A's STORM SYSTEM® is a perfect solution as luxury home entrance lighting for a private residence. Especially for smaller entry halls, a discreet and minimalistic lighting solution is the most appropriate.
STORM SYSTEM® is an aesthetic and innovative smart-home system with a discreet and minimalistic design. The system consists of a mounting unit that is integrated into the ceiling. Hereafter, multiple smart-home technologies can be installed. For instance, smoke alarms, speakers, cameras, and of cause lighting.
Beautiful and aesthetic hallway lighting
Wall sconces are likewise a great choice as entry hall lighting for hallways with low ceiling. Wall lights are especially favourable for long, narrow hallways that tend to be on the darkish side. However, with the right lighting even slender hallways can be transformed into a bright, welcoming and luxurious space with a lasting first impression.
The AW-series from ONE A is an obvious choice as wall lighting for the luxury private residence. The AW-series is not only a guarantor of the hall being properly lit, but is also a decorative piece of art due to its beautiful and innovate creative design.
The AW-series consists of a slender alabaster tube that has been finely polished to enhance the beautiful marble structure of the natural stone. No disturbing elements are to be found, resulting in a streamlined and unique lamp that seems as if it floats in the air.
SYSTEM 40 from ONE A will embrace any entry hall with a sense of exclusivity.
For more house hall lighting ideas, please visit our digital showroom.
Find more inspiration
Bedroom lighting
Living room lighting
Home Office Lighting