Architectural lighting is an intersection of art and technology
The main purpose of architectural lighting is to enhance the architectural features of a building or a space in the most beautiful manner. Lighting is not only a question of functionality and visibility. Lighting also has a big influence on whether or not people thrive in their everyday lives. Architectural lighting helps architecture achieve its purpose and enhances the way we perceive it. Architectural lighting also adds beauty and a sense of exclusiveness to the space, whether it is a private residence, office, restaurant, boutique or other commercial settings.
Spotlights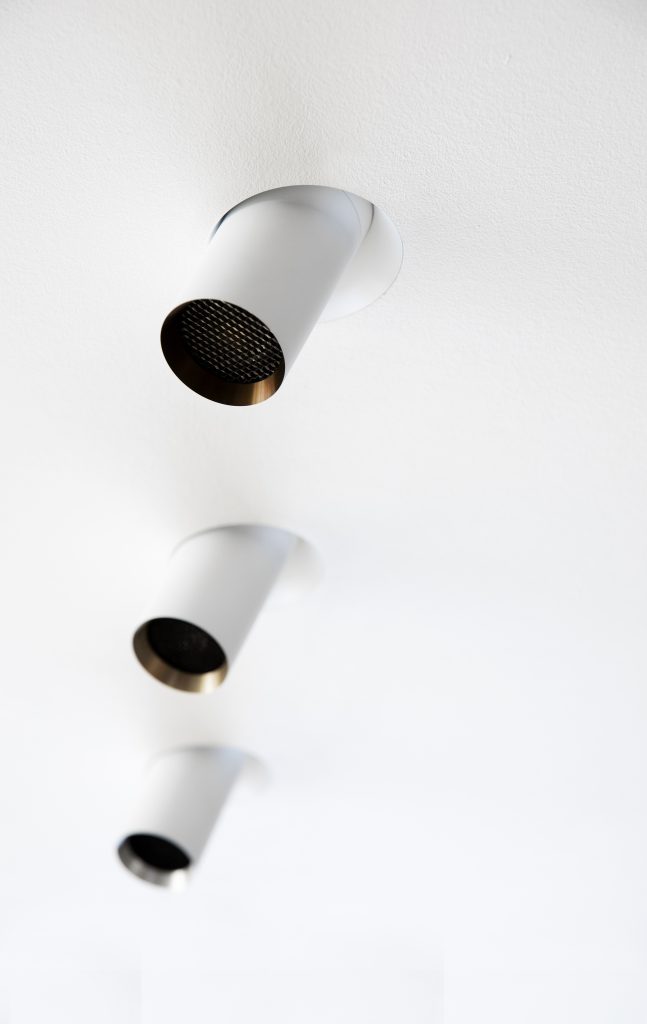 Architectural spotlights – a simple alternative to a central pendant light
Recessed spotlights are a great alternative to a central pendant light. Spotlights offer a clean, sleek and minimalistic design, thereby freeing up the ceiling space, making the room look and feel bigger than it is.
Unfortunately, a lot of conventional spotlights have a dull and bland design and are therefore not complimenting the architecture of the space. However, with STORM SYSTEM® this has now changed. STORM SYSTEM® is an innovate, multi-purpose smart-home system in an architectural design. The system offers the ability to install numerous products into the same system – including architectural spotlights.
Luxury spotlights in an architectural design

Our Storm Medium Venus & Pluto series is a prime example of architectural spotlights without compromises. The opal glass of the spotlight ensures a pleasant recessed light, evenly distributed within the space. A matt finish added to the top of the luxury spotlights prevents glaring.
Storm Medium Venus & Pluto are both equipped with a dimmer function to easily create the desired ambience as well as saving energy and extending the lifetime of the bulb.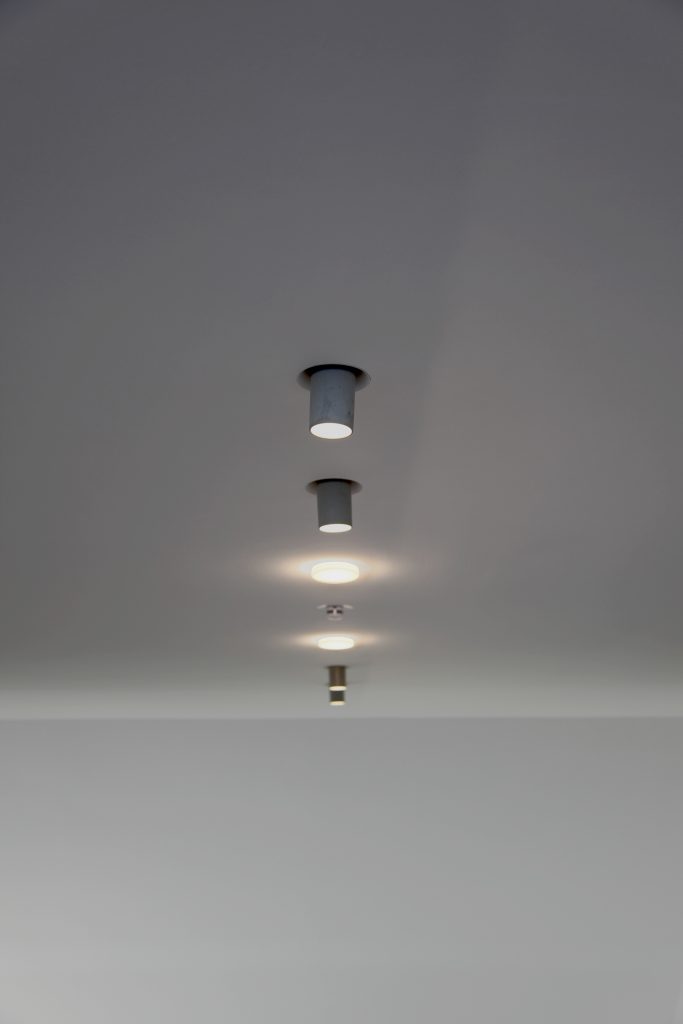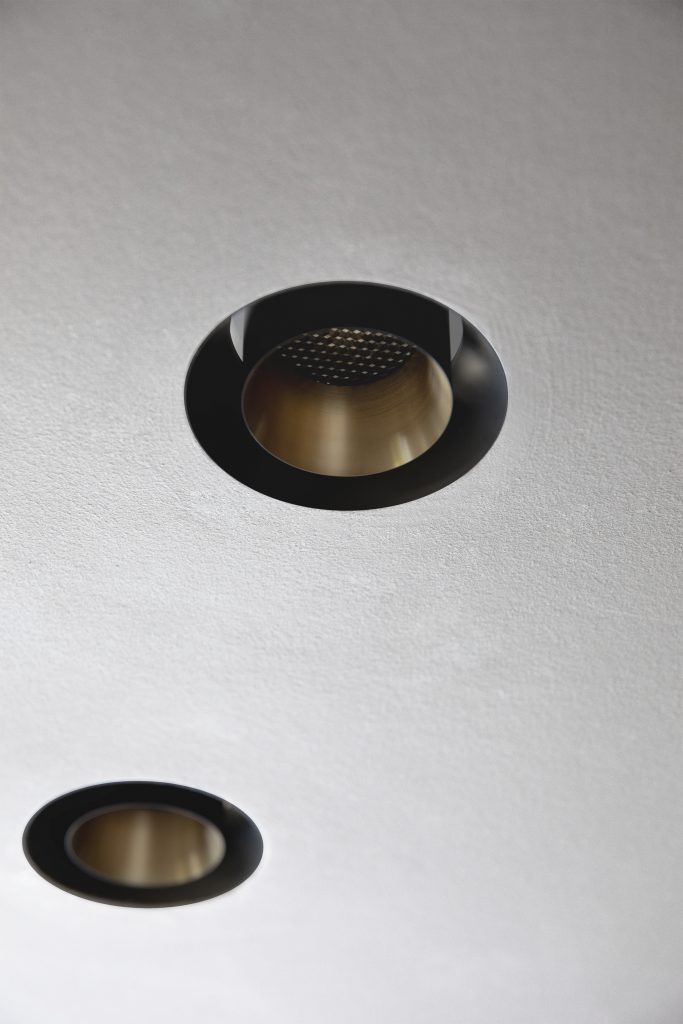 Flush recessed luminaire

Storm Medium Short 25 is a beautiful recessed downlight luminaire in an architectural design. The flush finish of the spotlight luminaires ensures an absolute minimum of noise and visibility. Instead, the spotlights will compliment and enhance the architectural features of the space.
The spotlights are designed to rotate 360° and allows a 25° adjustment along the longitudinal axis, hence the name Storm Medium Short 25.
Storm Medium Short 25 is available in a large range of colors, and thus fits into any space regardless of décor and style.
If a more distinct and visible spotlight is desired, Storm Medium Long 25 is the preferred choice. The two spotlights share similar characteristics in terms of quality material, architectural design, function and design with the exception of the height of the Storm Medium Long which is 78 MM.