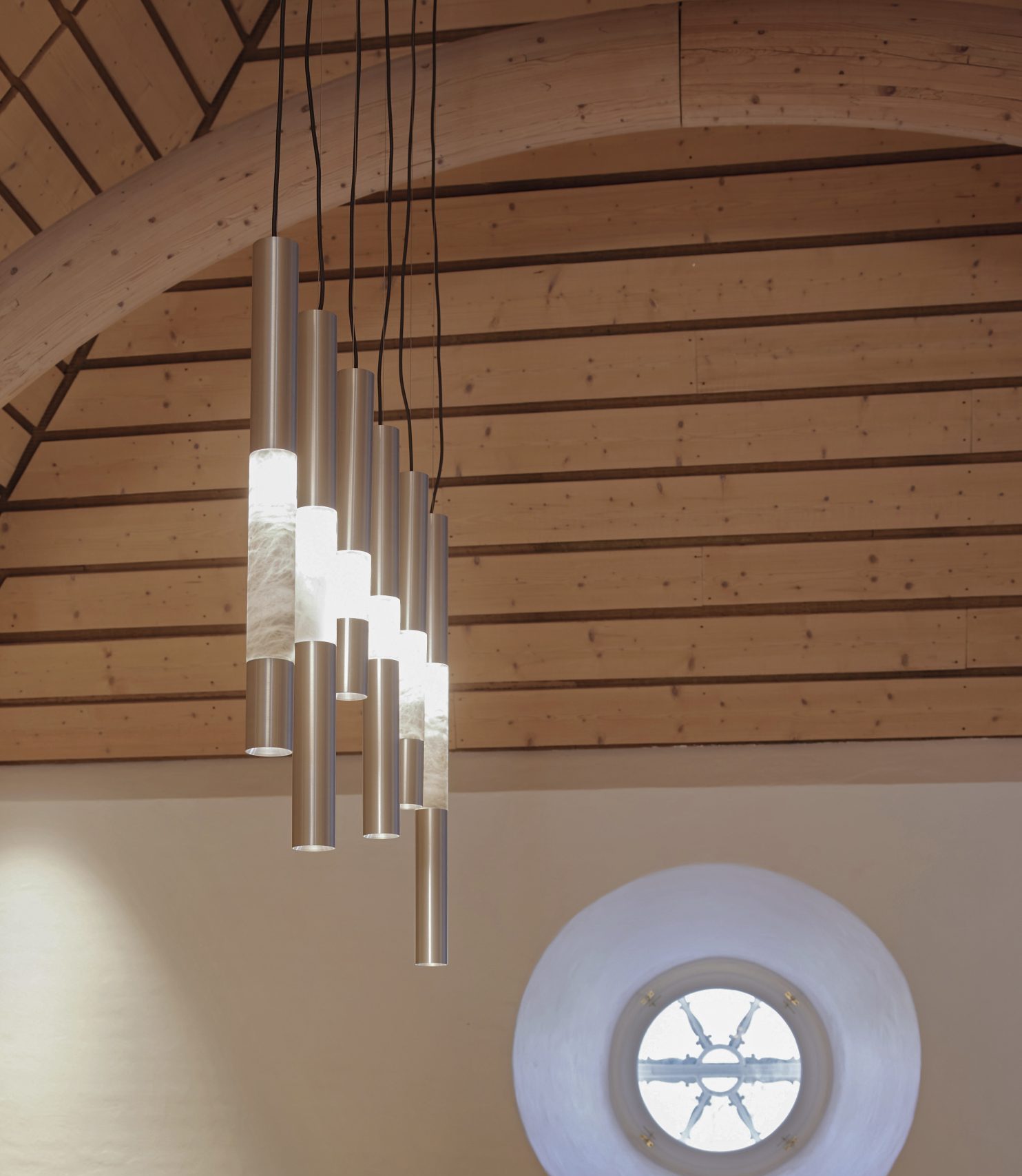 Alubaster Direct
The new Alubaster Direct is an addition to our Alubaster family. The lamps are designed with the philosophy to combine simple silhouettes, clean lines and quality materials. We aim for simplicity in our design process. A simplicity that calms its surroundings and embraces the architectural design. In our opinion, there is a fine line between accentuating and dominating the surroundings.
Product specifications: Datasheets
Contact us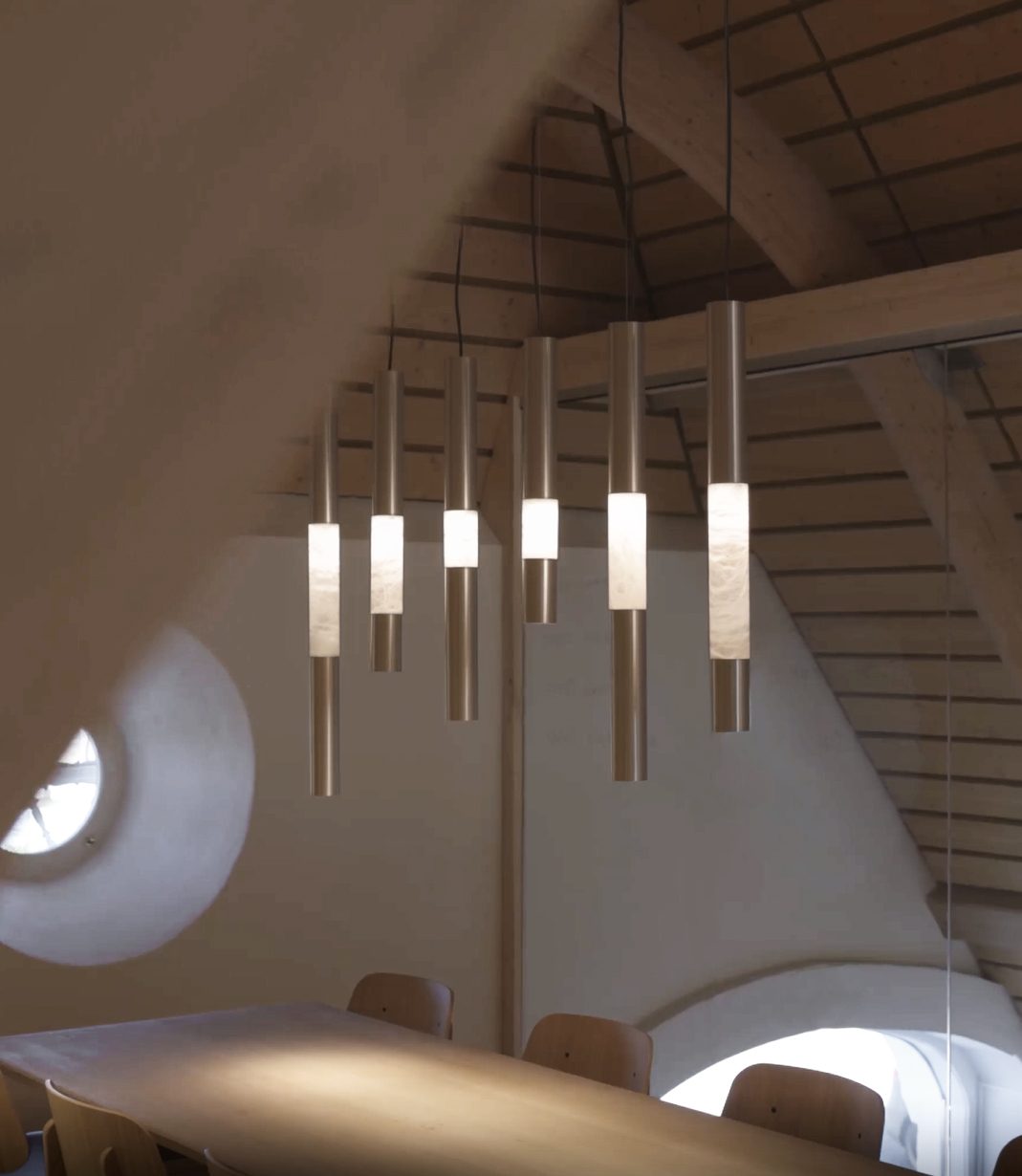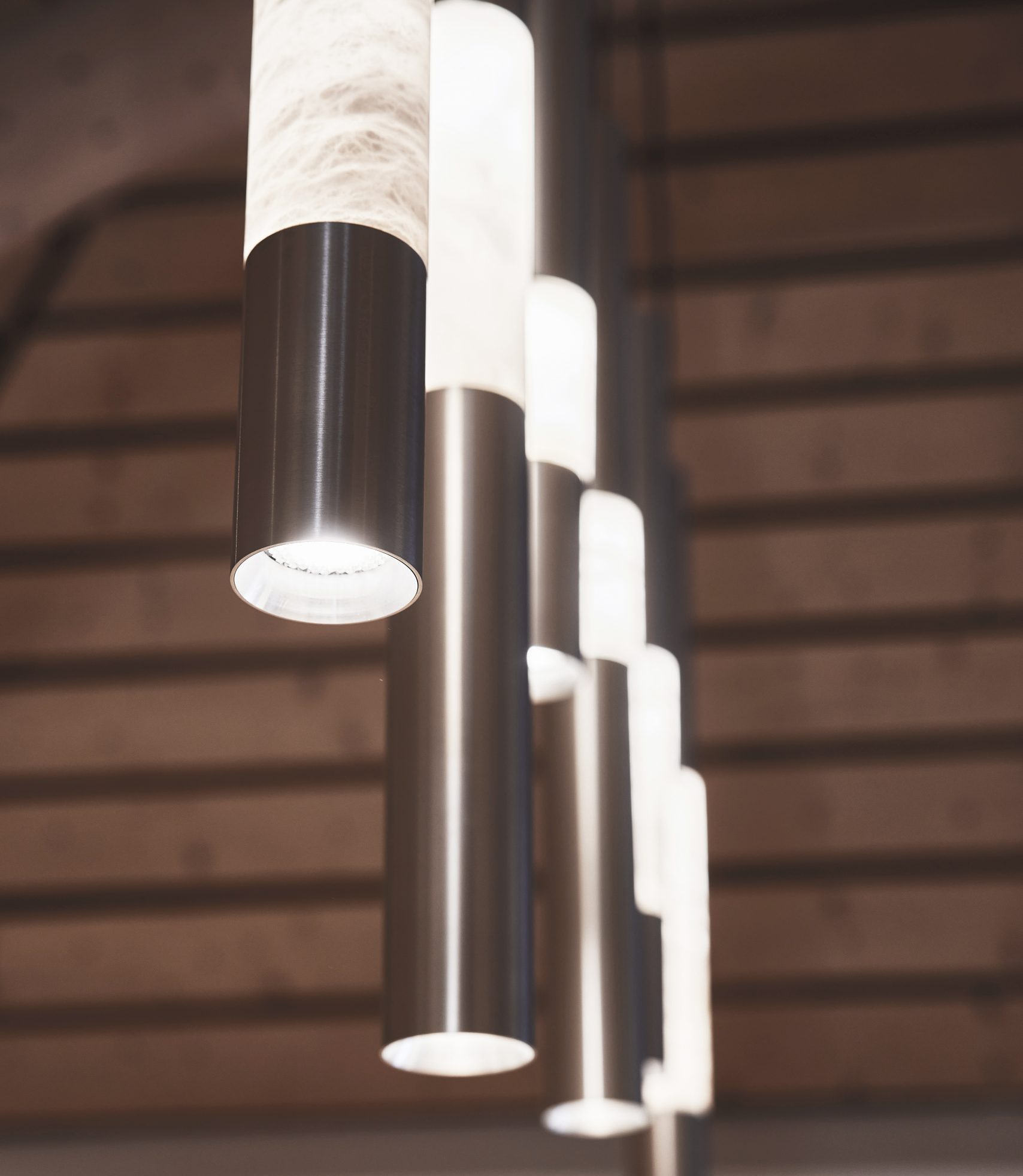 Back when we introduced our Alubaster pendants earlier this year, we had a vision of expanding the series, which has led us to design Alubaster Direct. A pendant and a surface mounted lamp, produced in our trademark anodized aluminium and Alabaster, with an addition of a downlight.
The alabaster stone, which is by its visual appearance quite similar to marble, has been treated with a fine polish to creating a soft and smooth surface and emits a unique and calming light – a natural soft glow.
With the indirect light from the alabaster and the direct light mounted in the bottom of the lamp, the lamp now has a double effect, both enhancing its surrounding and casting a direct downlight.