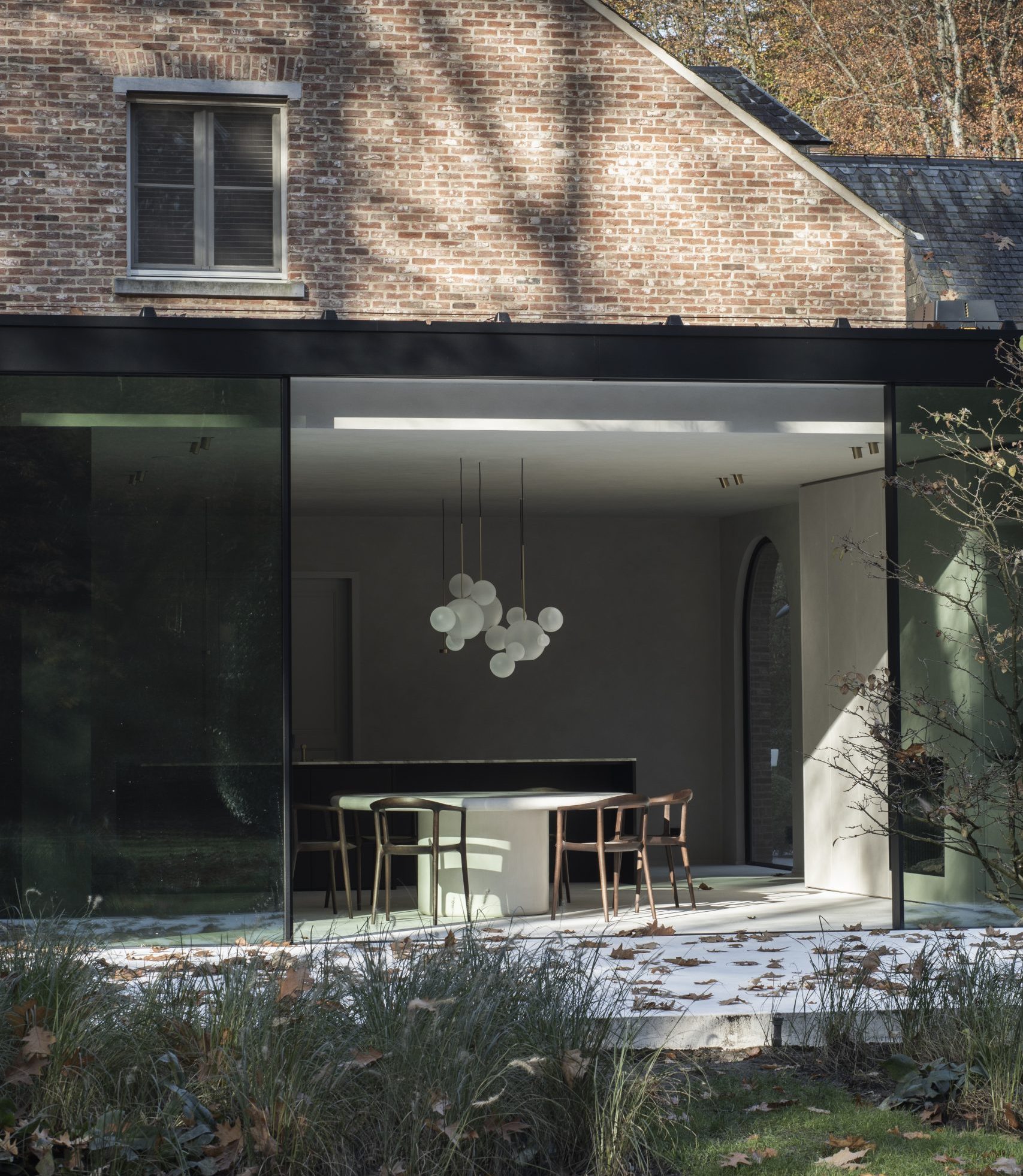 HOUSE DC by TENARCHITECTS - Belgium
The philosophy of this project – and Elke Van Goel:
"Less is more; in architecture and interior you have to let the elements speak for themselves."
The result is a large, open living area with different zones to stimulate conversations, adapted to the household of the clients.
The kitchen offers a complete overview of the space. With great skills and strategically placement of the cabinets, the space was purified and reduced to its essence. The color and material palette have been fully coordinated with the clients and their love for the coast, while the round dinning table and the fireplace provide a cosiness. It turned out to be the perfect place where the family can gather after a busy day.
Location: Belgium
Architect: TENARCHITECTS
Lighting design: moon.lighting
Photograph: Tijs Vervecken
Installed ONE A products:
Contact us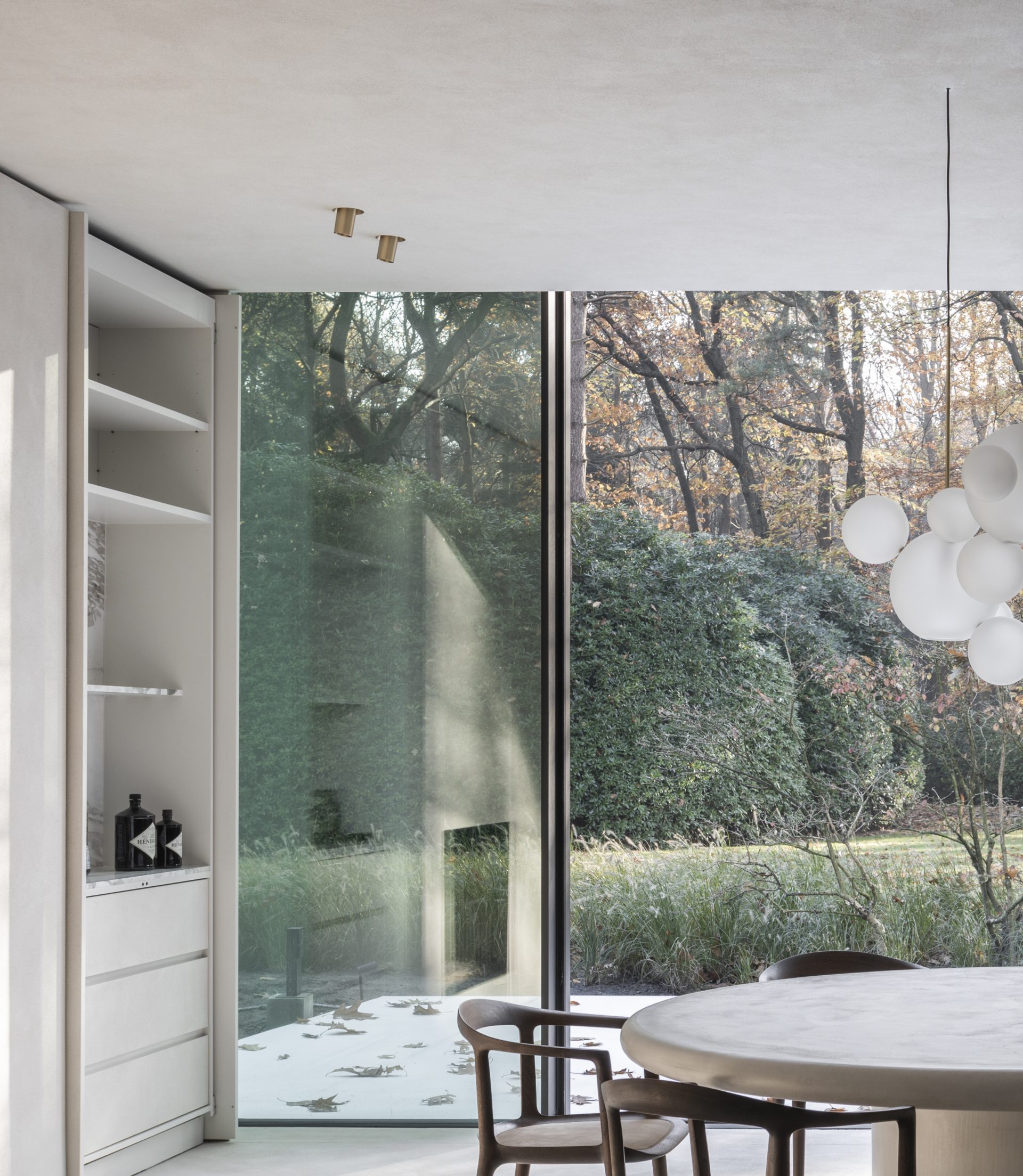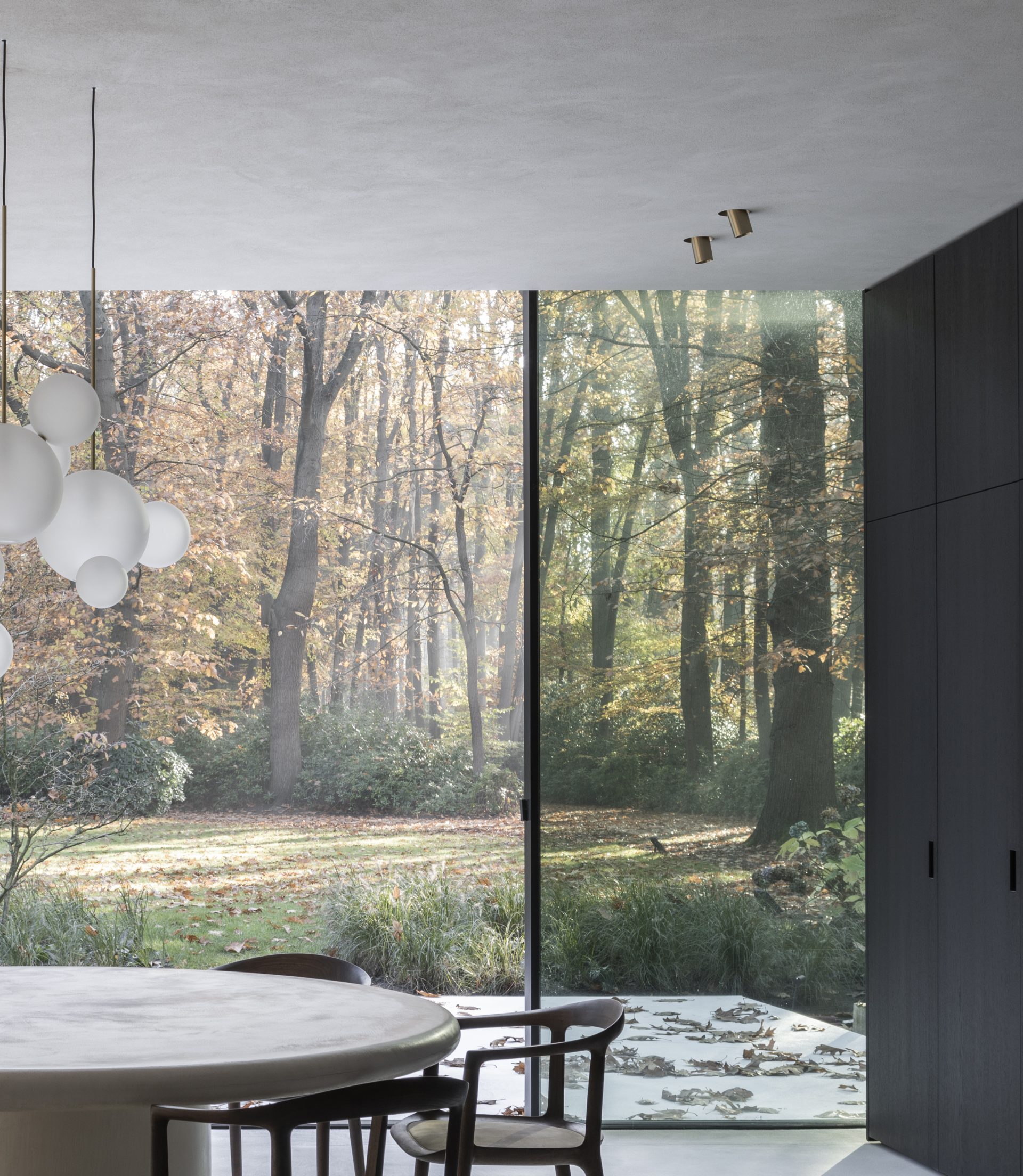 Installed ONE A products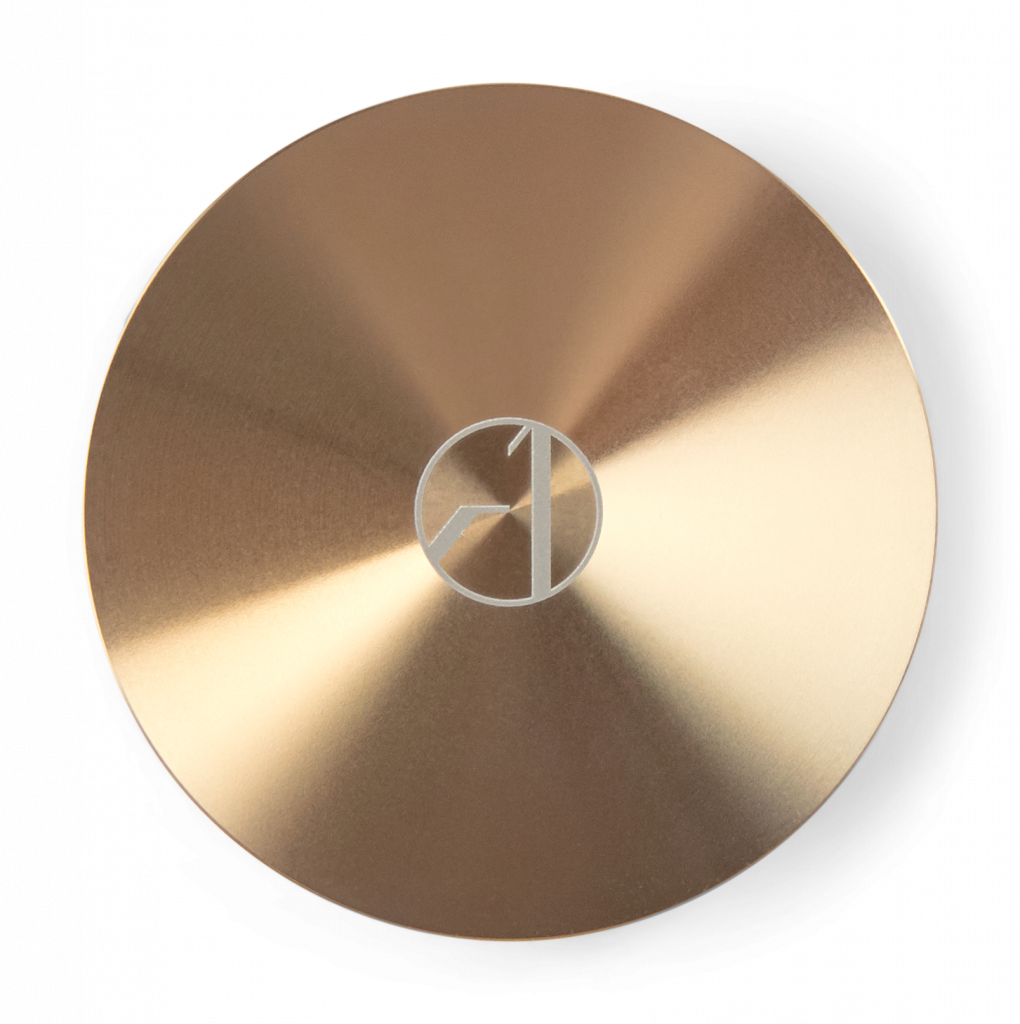 Storm Medium Long 25 | Gold